Below you'll find a question included in a "brand survey" the Minnesota Twins' marketing department just sent out to their fans via e-mail.
Before looking at it and the type of options listed, please keep in mind that the Twins are currently in last place at 60-77 following three consecutive 95-loss seasons and only the Astros have fewer total wins since 2011.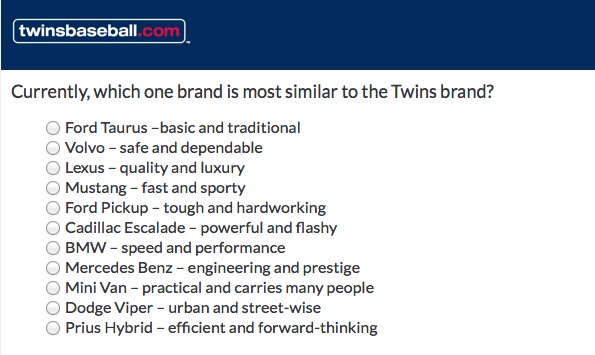 I dunno. Which car brand is the most tone deaf?