Finally a sports legend's house that isn't filled with gaudy and ornate furniture in room after room you know no one ever used. Finally a sports legend's house that most of us can actually afford.
Although, being honest, I think most of us may pass on this one and continue to search for our formerly-owned-by-a-sports-legend-dream house. Our Jon Voight's Chrysler LeBaron, as it were: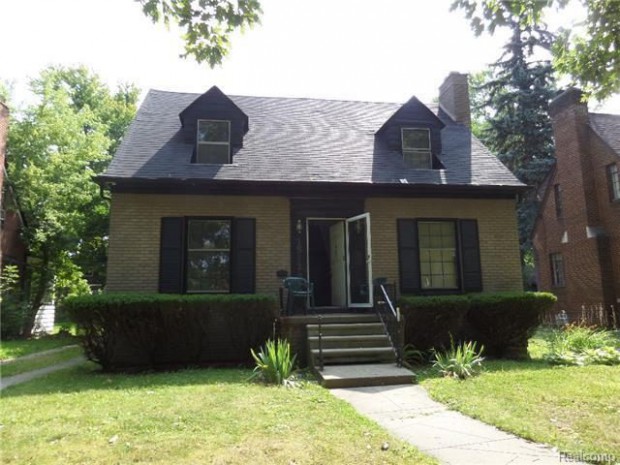 Ernie Harwell, a legendary sportscaster for the Detroit Tigers for 42 years, passed away in 2010. Apparently he also used to be a resident of the Grandmont/Rosedale area, and now you can buy a home he used to live in for $38,500. It is a two bedroom with just over 1,000 square feet.
It's a foreclosure (details and more pics here). And I'm pretty certain that Harwell didn't live there for a long, long time before his death in 2010. It's actually less than a mile from the house my grandmother lived in until she died in the late 80s, in more or less the same neighborhood. My grandmother was a weird holdout, though. For the most part, people who lived in that part of Detroit started to leave following the riots in 1967 and were more or less gone by the end of the 70s. Harwell was said to live in Farmington Hills later in his life.
Anyway: roof looks new!