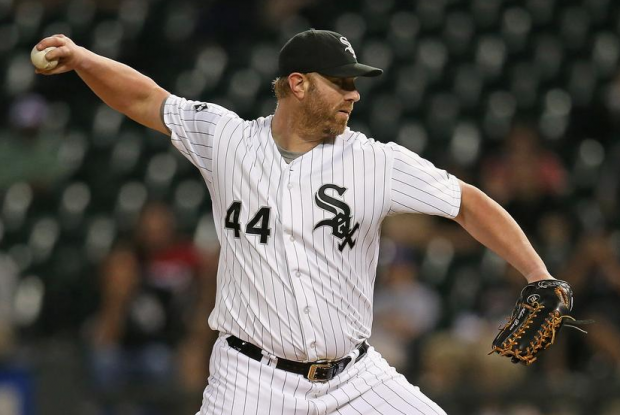 If, before last night, I had found a genie in a bottle who granted me three wishes, I would have at least considered using one of them to see Adam Dunn pitch. I mean, once you're rich and have ensured long and healthy lives for yourself and your family, what better is there to do with the third one? World peace? Eh, let the next guy wish for that one. I wanna see the Big Donkey take the hill.
Well, I got my wish last night:
[mlbvideo id="35109723″ width="600″ height="336″ /]
Not gonna lie: I've seen big bulky relievers with worse-looking mechanics than Dunner here. He was a college quarterback, after all, and football-throwing skills do transfer. Maybe not 100% cleanly after 15 years and a lot of beers and T-bone steaks like Dunn has likely seen come and go, but muscle memory can be pretty useful.
The line, alas, was not so great: one inning pitched, two hits, a walk and an earned run. But (a) he was more effective than the White Sox pitchers who gave the Rangers a 15-0 lead before he came in; and (b) he looked mighty damn fine doing it.