After nine years, 110 wins and two world championships with the Red Sox, Jon Lester was traded to Oakland prior to Thursday's trade deadline. On Sunday, he took out a full-page ad in the Boston Globe to thank Red Sox Nation for the memories.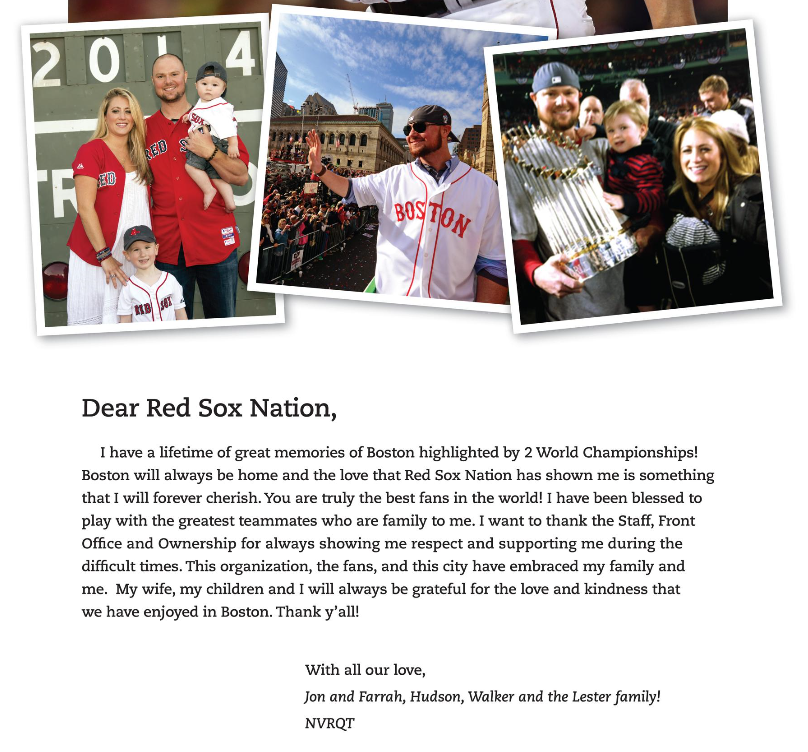 It doesn't really seem like the action of a pitcher who is set to re-sign with a club in free agency, though Lester was quoted in the Globe, saying he hasn't ruled that out.
"Anything is possible," Lester stated. "Obviously that's still my family. I still got a lot of guys over there that I consider my family. I think when it comes down to it, if they [Red Sox front office] are competitive and we feel like it's right, then absolutely, the relationship could continue."
Lester notched a win in his A's debut Saturday after allowing three runs in 6 2/3 innings against the Royals.