MINNEAPOLIS, MN — I was walking through the hotel where the player interviews and media availabilities and all of that noise and decided to give it all a miss. News flash: the players are all happy and honored to be here. They're soaking it all in, etc.
But over at the hotel bar was something interesting: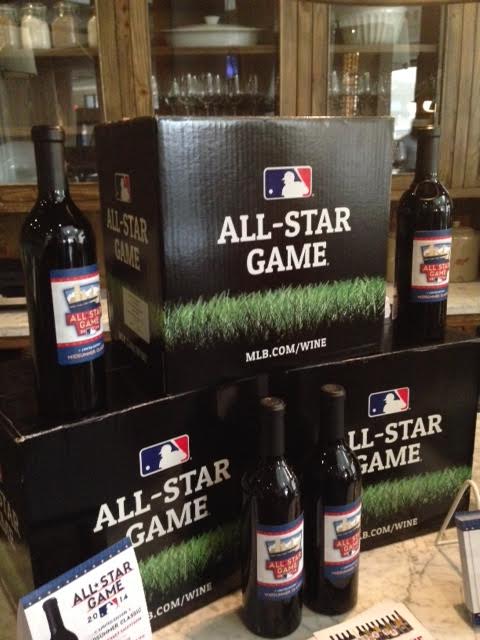 Yup, the Midsummer Classic now has a wine. I inquired about it from Shawna Keen, here, and got the info: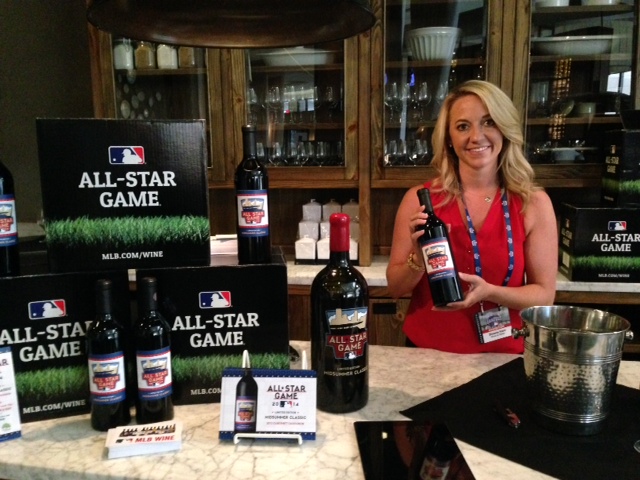 This is new for Major League Baseball, as it's the first time they've actually licensed a wine. You may recall that there were some baseball player-themed wines a few years ago like "Manny Being Manny Merlot" and things like that, but that was not officially licensed. And, if you were one of the people who tasted some of that stuff, you will be happy to know that it's completely different wine. The old stuff was well-intentioned, but it tasted pretty vile.
Shawna told me that the All-Star Game wine (and some other, team-themed wines coming soon) is sourced from a grape grower in California that also sources many of California's top wineries including BV, Duckhorn, Cakebread, and Merryvale. They're obviously selling this to people interested in the logos and the novelty of it all, but they want the wine to be something you'd actually drink.
And of course, I'm not the sort who is content to take people's word for this sort of thing, so I put it to the test. First, the sniff test:
Then the taste: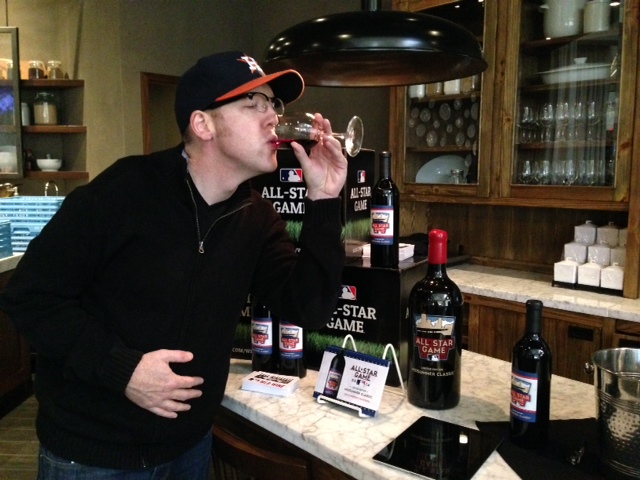 The verdict: pretty darn good. I don't think you'd want to give it to that smug cousin of yours who took three trips to Napa Valley and now acts like drinking anything under $50 a bottle is beneath him, but for the non-unctuous among us, it's pretty darn good.'
If you're interested in it, go check out MLB's wine page. Which, yes, is a thing.
So, beer down and now wine down. Anyone got any whiskey around this place?