MINNEAPOLIS, MN — I spied it from afar: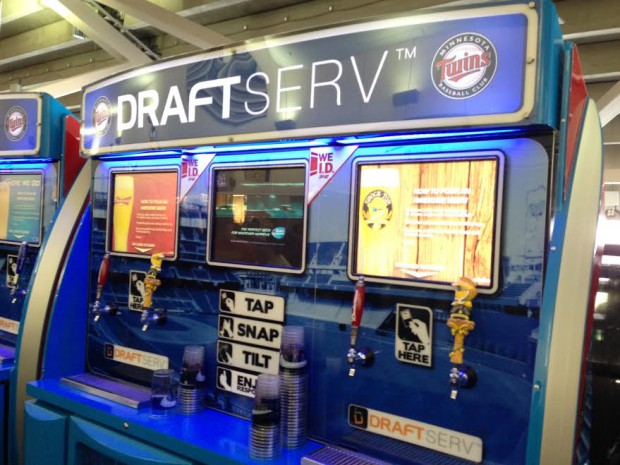 I approached:
I figured out how much it would cost me: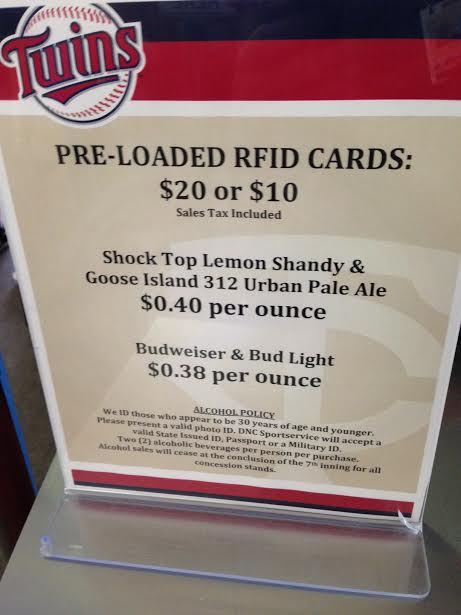 I followed the rules: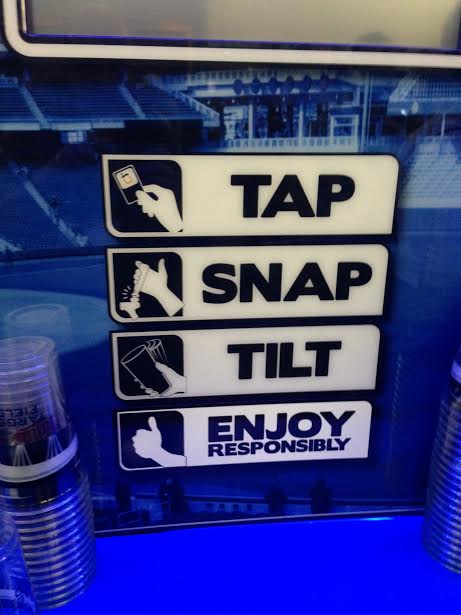 I made my choice. You can see how stressed I was by all of this: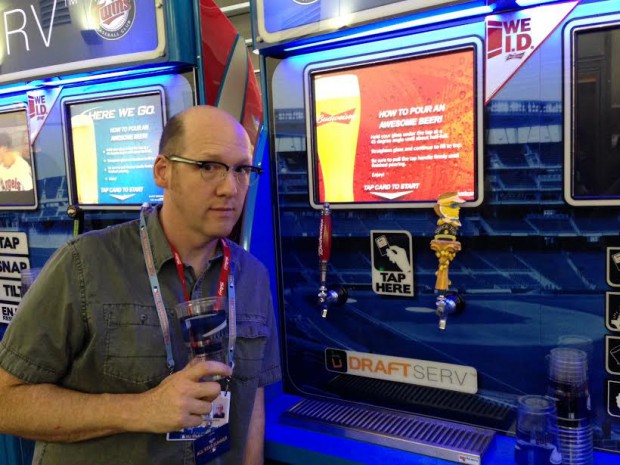 I poured my beer: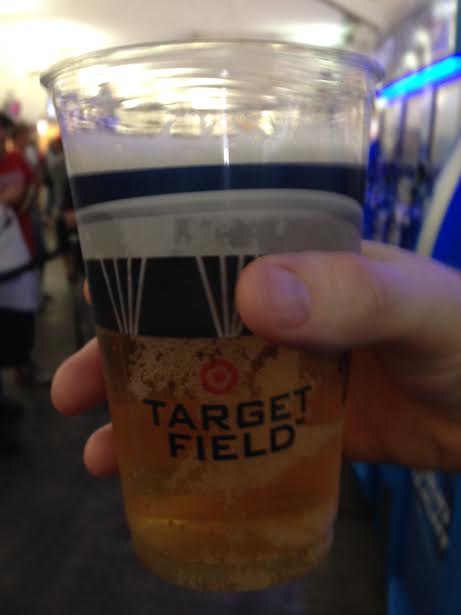 That was $5.50 worth of beer. I still have $4.50 left on my $10 card. I am reserving the right to go back later though, truth be told, there is a ridiculous amount of good beer here in Minneapolis so I'm not sure I want to waste any more of my remaining liver/brain cell capacity on Bud than I have to.
[RELATED: All-Star game's continued irrelevance could be saved by this one thing]
Also: look how lame that pour is. Not a professional job by any stretch of the imagination. I figure the twin-draw of this technology for the ballparks is that (a) in the long run they will save money on having to pay people to draw beer for customers; and (b) they figure people will buy more beer thanks to the novelty of it. There are probably some line-shortening/capacity efficiencies at play here too and the fact that lots of people will leave money on the card. I like to think, however, that bartending, even when it's only about slinging American lager to people, is an art form. And part of me doesn't much care for the mechanization of yet another aspect of life. But such is the nature of progress.
All that aside, I will give the people behind DraftServ credit for running a smooth operation. It is well-attended and administered, with someone checking IDs before handing out the cash-loaded cards and someone else in charge of roping off the area where the taps are so as to keep people from sneaking by. Macrobrews at ballparks is a volume business and this is about as efficient as you can get with that.
[RELATED: How to save the Home Run Derby]
Still: seek out the good beer, folks. And have a pro pour it for you. Life is way better that way.