MINNEAPOLIS, MN — This is my first-ever trip to the Twin Cities and, I gotta say, it's quite a pleasant place so far. This kind of view helps:
Target Field is a gem. Like almost all newer parks it's comfortable, fan-friendly and functional. Unlike most of them, it's aesthetically beautiful as well. Great lines, attractive materials and finishes and a nice integration with the surrounding city. I'll get more chances to grok it all today and tomorrow, but it's a gorgeous park.
And It's absolutely gorgeous here in Minneapolis too. Last year's All-Star week in New York featured temperatures in the mid-to-upper 90s and stifling humidity. Yesterday it was in the 70s with pleasant breezes. Today it's only supposed to climb into the low 60s. Which may be too cool for the tastes of some of you but is absolutely ideal for pasty, thick-blooded people like me whose ancestors inhabited chilly, craggy, windswept British island shores for a few thousand years like mine did. Give me this stuff every day.
The city seems quite pleasant itself. Later this morning I will post something about my experiences with an item of local cuisine, but for now let me just say that Minneapolis seems to be a well-ordered and well-run place. The signage is good, the streets are clean, the people are pleasant and the light rail runs on time and to and from places I want and need to go. Of course, I'm sure Minneapolis has idiosyncrasies, inefficiencies, scandals and skeletons like every other city, but it does make a good first impression for people like me who are, more or less, in town for the convention, as they say.
My hotel is on the far east end of downtown — "the west bank," apparently, just across the river from the main University of Minnesota campus. It's a little less than two miles to the ballpark. Since I had the time and the weather was nice I decided to walk it. A couple of notable things on my walk:
There used to be a big, ugly dome there that was unfit for baseball as God intended it, and which saw the twin crimes of (a) Kent Hrbek brutally assaulting Ron Gant at first base in the 1991 World Series; and (b) Later that Series, Jack Morris pitching one of the best games ever which, while well and good itself, is what launched 23 years worth of people claiming an outsized legacy for him that is truly annoying. Not that I'm still mad about any of that or anything.
Much cooler: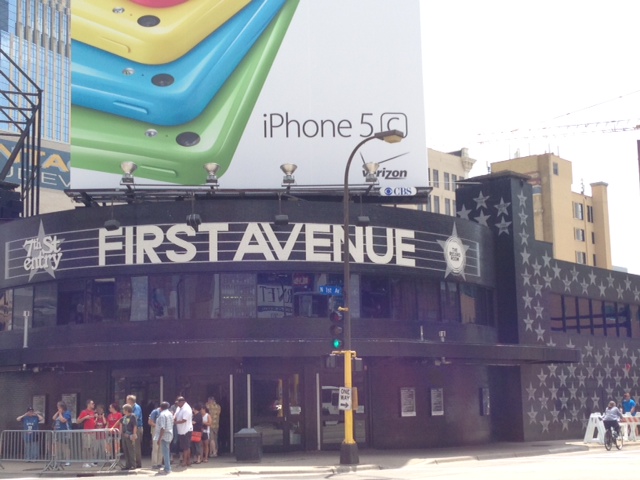 That's where Prince, The Revolution, The Replacements, Hüsker Dü, Soul Asylum and a zillion other Twin Cities bands called home on the way up and, actually, after they were already up. Minneapolis is an extremely underrated music town. One you sort of forget about until you think about the murderers row of talent that has come from here. The largest chunk of my walk was made with The Replacements playing on my iPod.
Oh, this s fun too: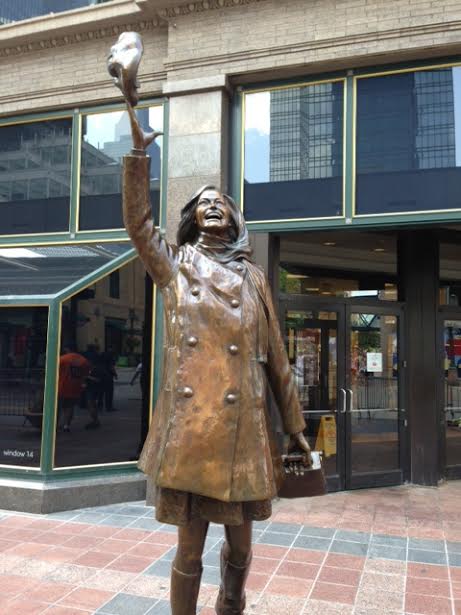 Probably means nothing to anyone under 35 or 40. But she can turn a world on with her smile.
Outside of Target Field a less smile-inducing statue:
That's Calvin Griffith, who owned the Senators and then moved them here to become the Twins. I guess the team's long-time owner deserves a statue. I wish, however, carved at the base of the statue were the words he once said at a Lion's Club dinner when talking about moving the team to Minnesota:
"I'll tell you why we came to Minnesota. It was when we found out you only had 15,000 blacks here. Black people don't go to ballgames, but they'll fill up a rassling ring and put up such a chant it'll scare you to death. We came here because you've got good, hardworking white people here."
And it's not like he said it during the Jim Crow era. He said it in 1978. He added comments denigrating nearly every player on the Twins and much about baseball. The Lords of the Realm, baby. The Lords of the Realm.
After taking all of that in, I took in The Futures Game. Bill wrote up what happened in that game yesterday. I wrote up what I think should happen with the game in the future. Short version: how much cooler would it be to have the Futures Game tonight, in prime time, with no regular season baseball games to compete with it? Let alone the World Cup. Instead, we're getting the Home Run Derby. Which, no, I don't suppose is going anywhere, but it's not like people much care for it. Later today we'll talk about the Derby and what some other options may be.
In the meantime, I'll be looking around and seeing what I can find.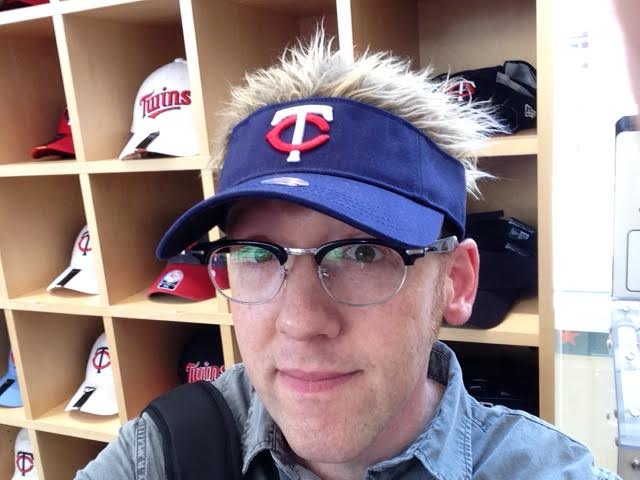 There may even be some bold flavors to be found.