I realize most new uniform tweaks on special occasions are met with derision, but I really do think that the caps the All-Stars will be wearing this year are kind of fun: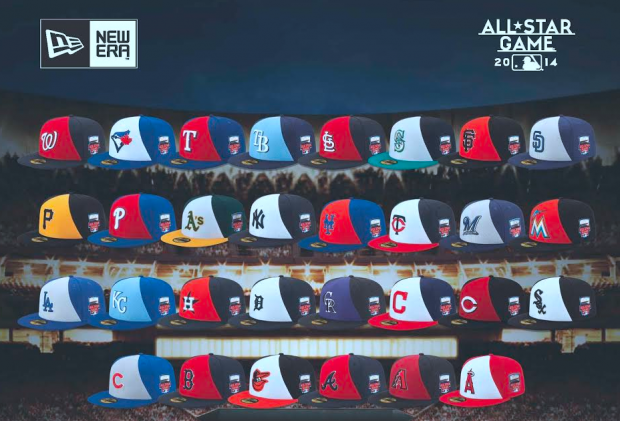 The press release says the caps were "[i]nspired by the 1970s era batting helmet of this year's host club, the Minnesota Twins." Which, yes. I wish, however, that they didn't have the patch on the side too, as it makes a too busy mess out of the thing. The design itself is enough of a change from the norm, right? Still: pretty sweet caps for a one-off, even if I wouldn't want to see most teams in them every day.
Just eyeballing it, though, I think the following teams would be better off with the All-Star Game designed version than with their every day caps: Nationals, Blue Jays, Rays, Diamondbacks and Rockies. A few others — Braves, Reds, Cubs, Astros and Pirates — would look good in these as occasional alternates, even if I wouldn't want their normal caps replaced. The white panel designs are worse than the color designs, I think.
Anyway: fun.