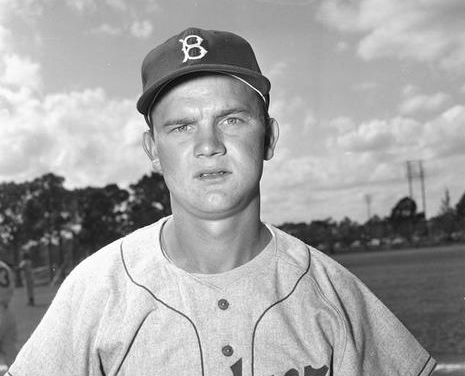 I saw this tweet this morning and my first impression was to say, "oh, really?"
Rest in peace, Don Zimmer. Forever a Yankee: http://t.co/tnAVqX9ei1

— New York Yankees (@Yankees) June 5, 2014
My dubiousness was a function of my age, though, as I came to know who Don Zimmer was when he managed the Red Sox and then the Rangers and I collected baseball cards of him on the Dodgers, so in my mind those are the teams with which I identify him. But if you add up all of his years as an everyday coach, He spent more time in a Yankees uniform than any other. Ten seasons over two distinct coaching stints and 36 games as a fill-in manager for Joe Torre one year. So maybe he is "forever a Yankee."
Except he spent more seasons with the Rays as an advisor/instructor: 11. So maybe he's forever a Ray?
Of course his most famous years probably came as the Red Sox' manager. But man, he had nine seasons in a Cubs uniform and that was the only team for which he served as a player, manager and coach, so maybe he's a Cub? But wait, the bulk of his playing career as a Dodger and stands as the last person to be a regular, active-duty uniformed baseball person who was a Brooklyn Dodger, and that has to count for something.
He also did time with the Senators, Mets, Reds, Padres, Rangers, Expos, Rockies and Giants. That's what I cobbled together from Wikipedia and Baseball-Reference, anyway. I may be missing one in there someplace. As it stands: thirteen teams and significant achievements and memories for just about all of them.
A lot of people get called "a real baseball man" or "a good baseball man," but I think it's safe to say no one can lay claim to that title more than Don Zimmer. Every team he played for, managed, coached or advised can claim him. And I think even teams he never played for, managed, coached or advised can too.