Versions of this have been floating around all week for the NBA and NHL, so let's try it with baseball: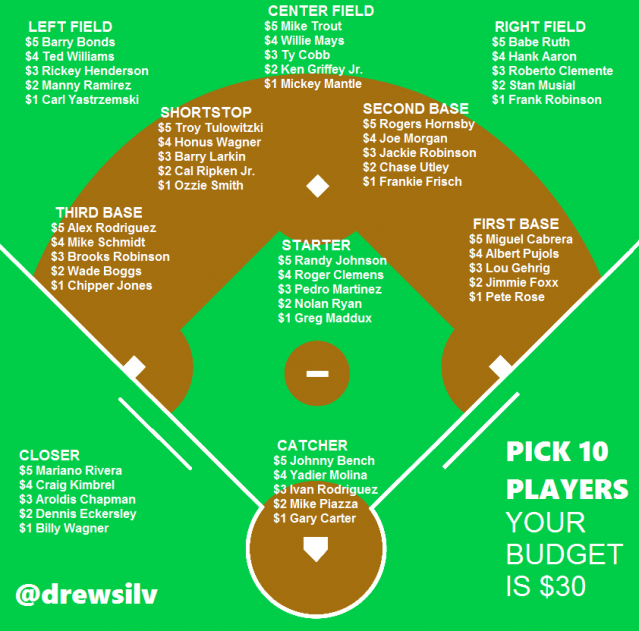 It's self-explanatory. You have $30 to spend on 10 players — one player per position. You can leave your team in the comments below or enter your selections at this link for official polling purposes.
Sky Kalkman — an excellent Twitter follow — is keeping track of the results as they stream in.