So this happened last night: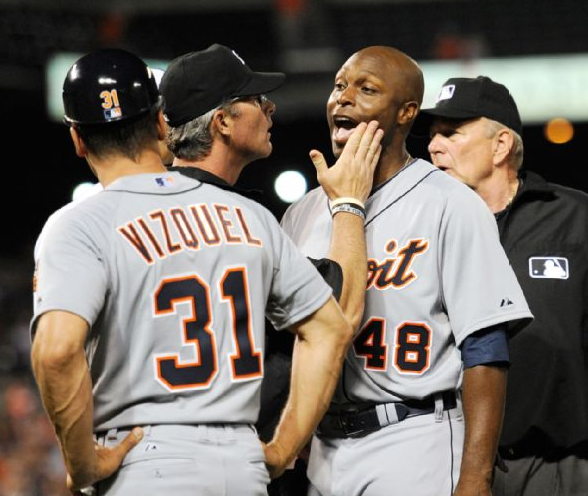 At first I assumed it was either an impromptu dental exam or Torii Hunter and umpire Paul Nauert reenacting the famous "My sister" [slap] "My daughter" [slap] scene from "Chinatown," but that apparently was not the case. Rather, Hunter was jawing at Orioles pitcher Bud Norris after Norris hit him n the ribs and Nauert was trying to calm Hunter down. Hunter reacted negatively when it happened, but he's cool about it now though:
"That's my guy," Hunter told The Detroit News of Nauert. "He was trying to cover my mouth. I've known him too long [to be upset]. He was just saying to me, 'C'mon, T. You're way better than that.' And he's right.

"I apologize to the fans for my reaction."
MLB is investigating because it sorta has to given that it has rules about players touching umpires, but I'd expect nothing to come of this given the nature of the situation and Hunter not having any objections.