This is not about baseball, it's about football actually. But it's a topic we've discussed here many times over the years, so it's fair game: Deadspin has thrown the scouting reports on nearly 400 players in this year's NFL Draft into a database and you can now search it to see how often any given word or phrase is used to describe black players vs. white players.
Even now, after years and years of people recognizing the subtle, often unwitting racial judgments that weigh on certain descriptors — white players are "hard workers," black players are "gifted," white players are "intelligent," black players have "instincts" — there is still a pretty marked difference in how players of different races are described in 2014, showing you that cliches and attitudes about race die extremely hard.
Here are some of my sample searches. Remember: there were substantially more scouting reports in the system for black players than white players and thus many more words written about them. The results on top of the graphs normalize it out as occurrences per 10,000 words: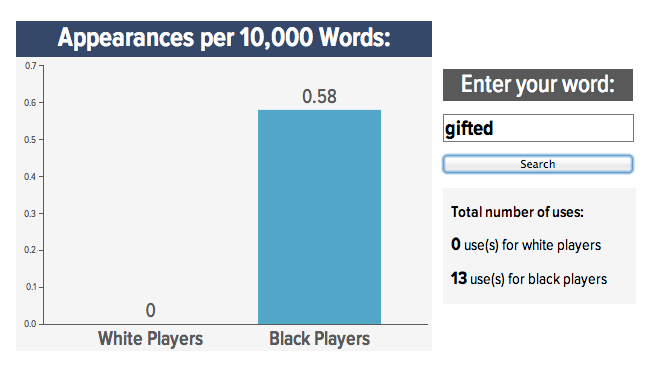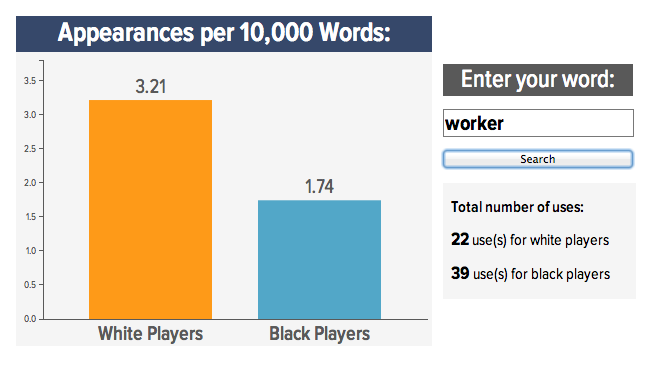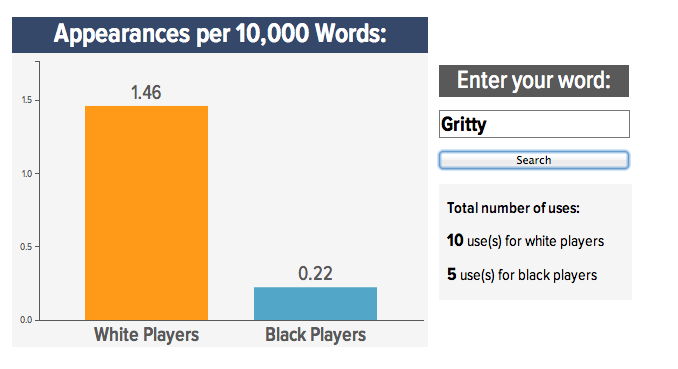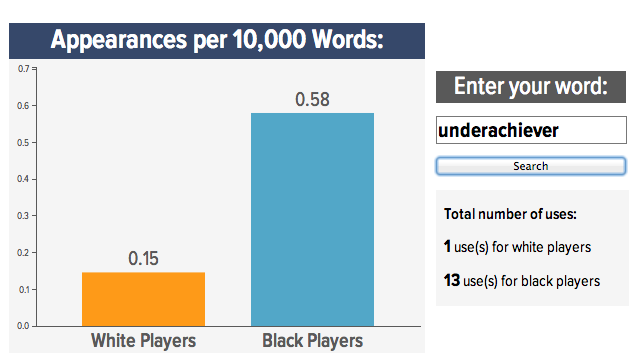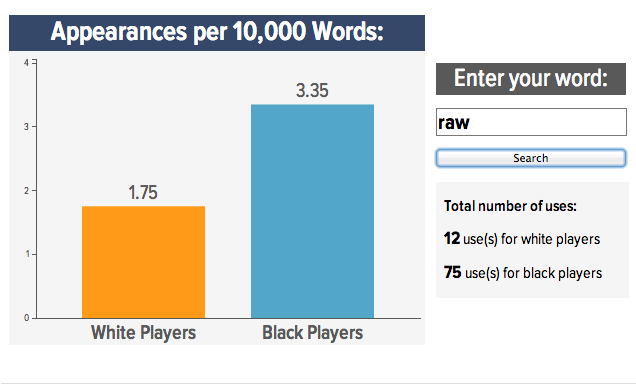 I will give some kudos to the scouts for using "scrappy" more often with black players than white players. Let's hear it for our bold new colorblind era!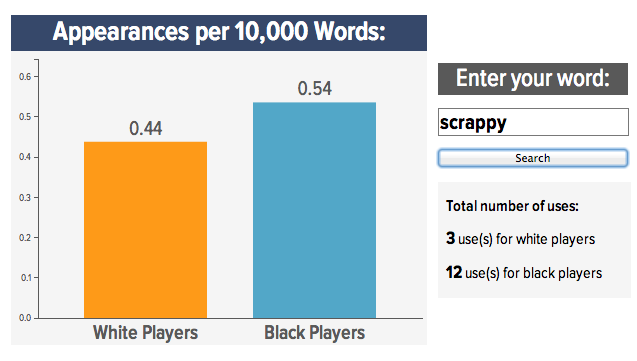 Seriously, though, this is kinda nuts in this day and age. Just imagine what older scouting reports — like all of those that are archived about baseball players going back 30 or 40 years — would look like if given this treatment. These days scouts know enough to not use the term "articulate" to describe a black person they find to be charming, but I wonder how often that noise popped up in 1975 or whenever.
Anyway, kudos to Deadspin for putting this together and letting us all run our own searches. And a hearty "buzz-off" to those people who think that old racial attitudes totally died off and disappeared when the Civil Rights Act was passed.