At least it did for a while on Sunday evening and Monday morning. From Fox Sports South:
A sweep at the hands of the Braves has apparently promoted an ownership change for the Nationals.

On the franchise's Wikipedia page, owner has been changed to Atlanta Braves, a tongue-in-cheek nod to the fact that the Braves have won five of six games against the National League East rivals and 18 of the last 25.
The photographic evidence, such as it was until it was changed back: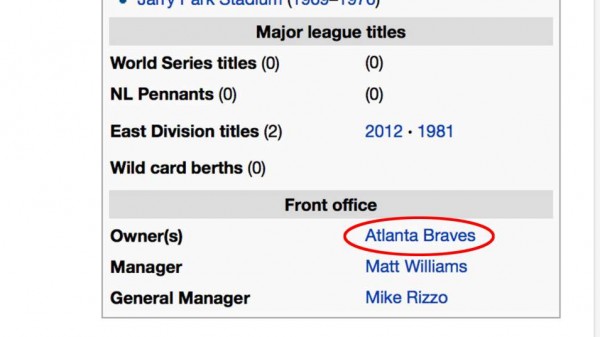 Frankly, I think giving them the NL East crown as the Expos in 1981 is more dubious than naming the Braves their owners was. They had the best record in the second half of that strike-shortened split-season. Overall they had the second best record.