Yankees right-hander Michael Pineda has dominated the Red Sox so far tonight and it looks like he could be using some pine tar to help shut them down. Or at least improve his grip on the baseball. You be the judge: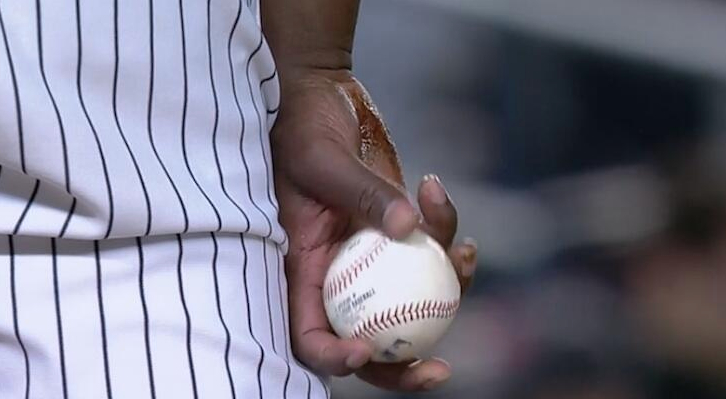 This is probably more common that we realize, but that looks pretty obvious. Interestingly, Pineda is starting tonight against Clay Buchholz, who was accused of using sunscreen on a baseball last year. Also, don't forget that some suspected that Jon Lester used a substance to doctor the baseball during the World Series against the Cardinals. The Red Sox are surely aware of what Pineda is doing, but maybe it shouldn't be surprising that John Farrell hasn't complained.
UPDATE: According to the YES broadcast of the game, it looks like Pineda no longer has the substance on his hand.
UPDATE II: Pineda struck out seven batters over six innings of one-run ball for his first victory in MLB since July 30, 2011. Per Erik Boland of New York Newsday, Pineda said after the game that he had dirt on his hand. Alrighty then. Meanwhile, David Ortiz told Brian MacPherson of the Providence Journal that "everybody uses pine tar" and it's "not a big deal." Umpire Brian O'Nora told Nick Cafardo of the Boston Globe that "the Red Sox didn't bring it to our attention so there's nothing we can so about it."