Steve Dilbeck of the L.A. Times reports that the Dodgers have a person wearing a Dodgers uniform with a large head walking around the ballpark entertaining people, posing for pictures and the like. Most people call that a mascot. The Dodgers, however, would like to set the record straight:
"It's not a mascot," said Dodgers executive vice president of marketing Lon Rosen. "It's a unique performance character."

Then Mr. Rosen stated that black was white and promptly got himself killed at the next zebra crossing: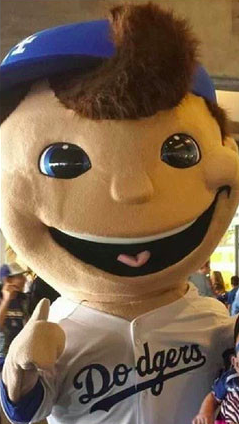 Nope. Not a mascot at all. Totally different deal.