The Red Sox made their White House visit today. Some dressed better than others:
Nailed it. pic.twitter.com/5a65OUogGo

— Mike Napoli (@MikeNapoli25) April 1, 2014
I'm not the biggest Gomes fan in the world, but I do like seeing the flair. Still, it's probably worth noting that the last time the Yankees made it to the White House, they all wore ties: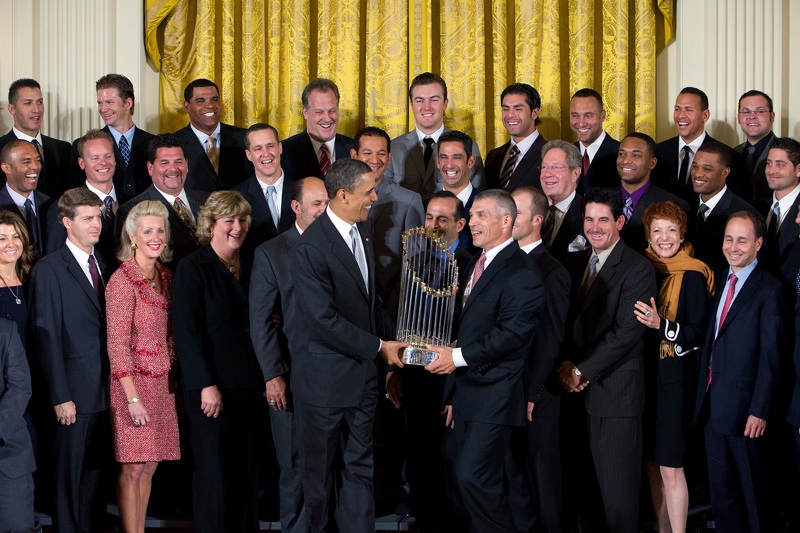 Take from that what you will.