In December I ranked the managers from most handsome to least handsome. Last week, this photo was taken: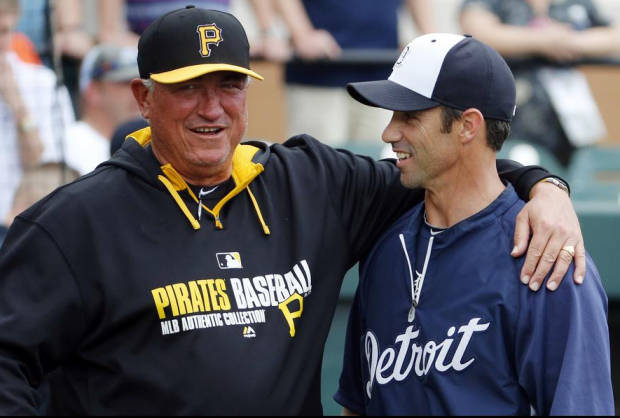 I'd like to think that AP photographer Gene J. Puskar took this specifically for my benefit.
Also, if you're in to this sort of thing, #1 and #2 posed together yesterday. My girlfriend is the one who alerted me to it:
photo template for gamethread has a pic of matheny and ausmus from yesterday. cool it, SBN. I can't handle that much hotness before 9am.

— Allison Marie (@norunsupport) March 11, 2014
I guess I have no choice but to be OK with that.