LAKE BUENA VISTA — This morning I reported that Nationals manager Matt Williams sounded receptive to defensive shifts. I wonder if I put an idea in his head, because he made a doozy of one today.  This was what the Nats' infield looked like in the eighth inning today with the game tied, one out and the bases loaded: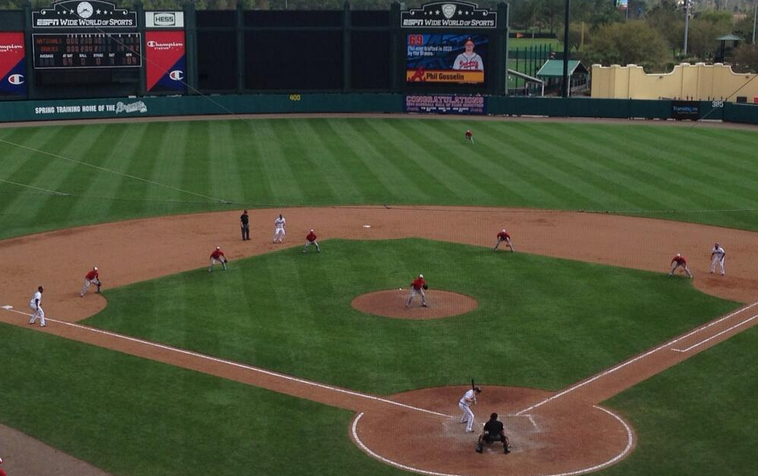 For those scoring at home, that's the right fielder playing second base, more or less, with three infielders on the left side against Braves' infielder Philip Gosselin (there is a left fielder, he just got cropped out of my pic). Very bold!
Only problem: Gosselin tripled over the center fielder's head, clearing the bases. But still, bold.