LAKELAND, FLORIDA — After clubhouses close I usually wander around and take pictures of people without asking. Then I eat ballpark food. It's a totally healthy way to live life. Here's some of the random things I saw while I was waiting for the game to start.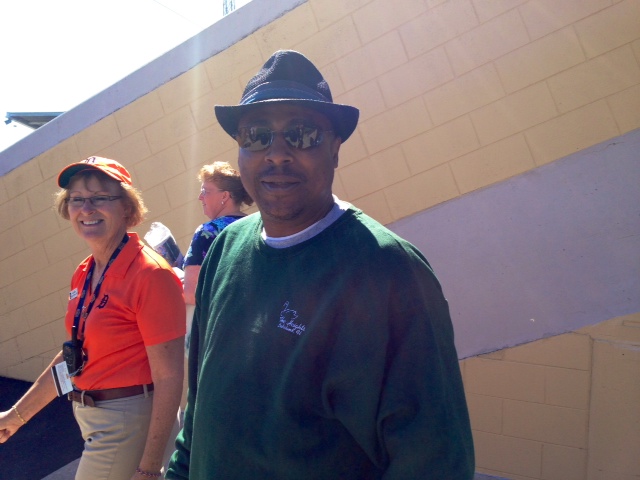 Hey, it's should-be-Hall-of-Famer Lou Whitaker! Where are you going, Lou?
"Gonna go beat up Jose Iglesias, take back my number 1 jersey and demand the Tigers retire it!"
"Wow, really, Lou?"
"No, Craig. That's you projecting again and putting imaginary words in my mouth. Let it go, dude. You were, like, eight years old. You have kids for Christ's sake. Grow up."
"OK, Lou." [winks, assuming that's code from Whitaker for me to go beat up Iglesias and take the number. We will right all the wrongs, Lou. You and me together].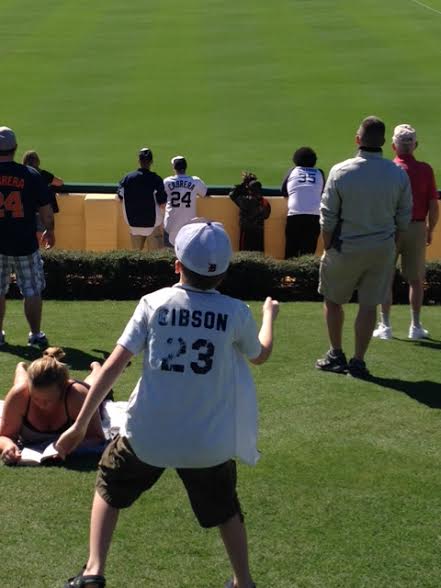 Saw this kid on the berm during Tigers BP. Most of the people out there were 250 pound guys in their 30s or older, killing each other for baseballs. It was ugly. People were literally getting bloodied. Then this kid wades in. Forty-five pounds soaking wet, but wearing a beat-up Gibson jersey and not afraid of anything. I didn't see him get a ball, but I wouldn't bet against him out-fighting some of those lugs.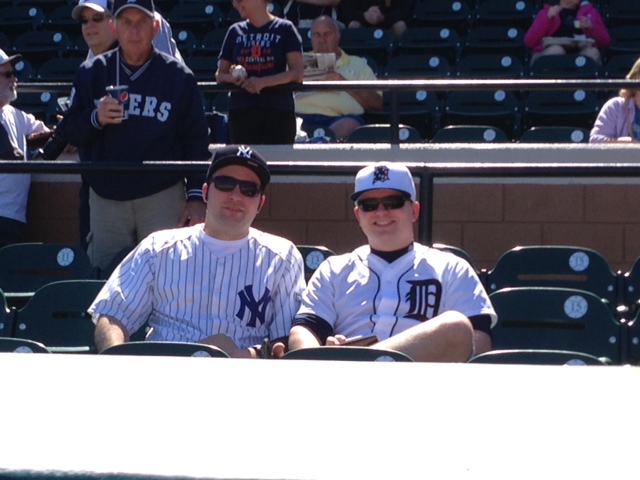 During this game, I've seen a lot of changing, in the way you feel about me, and in the way I feel about you. In here, there were two guys killing each other, but I guess that's better than twenty million. I guess what I'm trying to say, is that if I can change, and you can change, everybody can change!
[loud applause, even by the Politburo]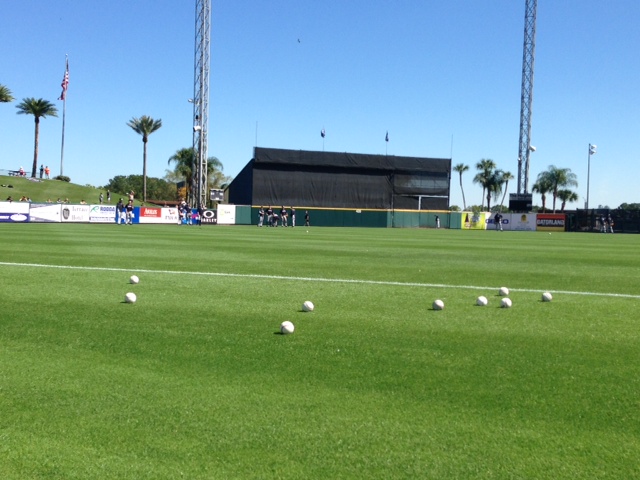 You all know my favorite thing to do is to take pictures of equipment bags on the field before games. Well, get this: no bags ANYWHERE on this field today. None. I had to settle for taking pictures of these balls, all by themselves. Really, this trip is NOT starting out well. Hoping I have better luck in Tampa tomorrow.
Oh, one pic I took before the clubhouses closed. But I'm risking my credential posting this.
You're not technically allowed to take pictures in the clubhouse, but I have decided that the purpose of that rule is to not invade the privacy of players or to reveal the internal working of teams. Which makes total sense. I do not believe, however, that the rule should extend to taking pictures of the sweet, sweet tiger paw carpet in the Tigers clubhouse, which demands documenting or posterity: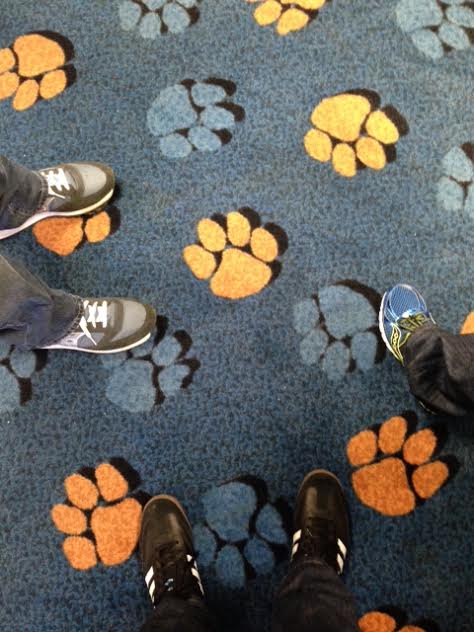 They should license this and sell it to Tigers fans for their man caves. They'd make a mint.
By the way: I'll cop to the Adidas being mine. In order to protect them I won't reveal who owns the other shoes, but the dude in the Sauconys is the one who told me it'd probably be OK to take the pic. If I get in trouble, I will throw him under the bus. Just sayin'.
After all of that I needed to replenish nutrients. So I got these: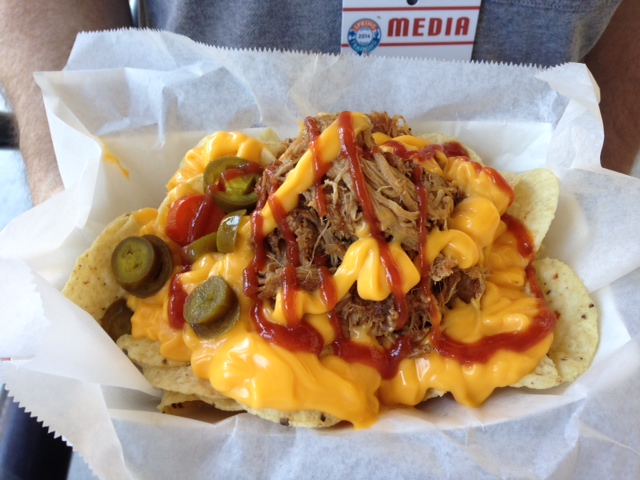 The nachos with the pulled pork and jalapeños on them are legit, y'all.
Anyway, that's that. The game started a few minutes ago. Brian McCann took Max Scherzer out to right field to make it 1-0 Yankees. Torii Hunter acted like he caught the ball at the wall, and it was so successful a deke that McCann actually held up a second between first and second before realizing it was out and kept running. I wonder if McCann is going to get in anyone's face about that. It'd be pretty cool if he did.