LAKELAND, FLORIDA — You know, you never handle your luggage in the show? Somebody else carries your bags. It's great. You hit white balls for batting practice, the ballparks are like cathedrals, the hotels all have room service, and the women all have long legs and brains.
Well, maybe not the white balls part. At least not in spring training.  Meet Richard DeConcilio, from Lakeland, Florida: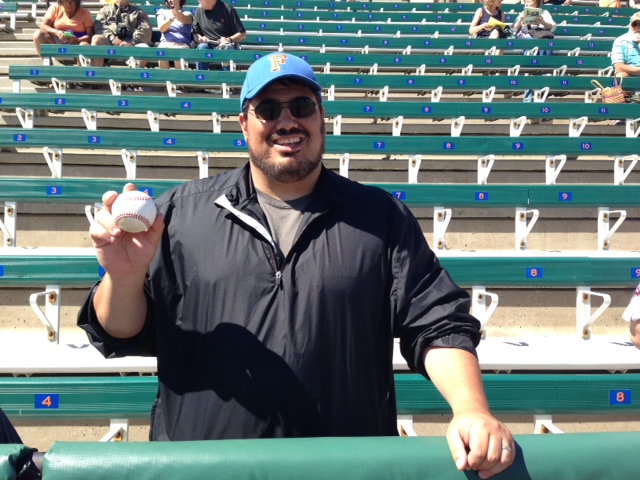 He's here today for the Yankees-Tigers game, and I started talking to him during batting practice because he yelled something about how a bottle of water left on the field was really "A-Rod's growth hormone!" He seemed like my kind of guy, so I went over. I was specifically interested in the ball he was holding, which he told me was a home run ball he caught during the Tigers-Florida Southern game on Tuesday: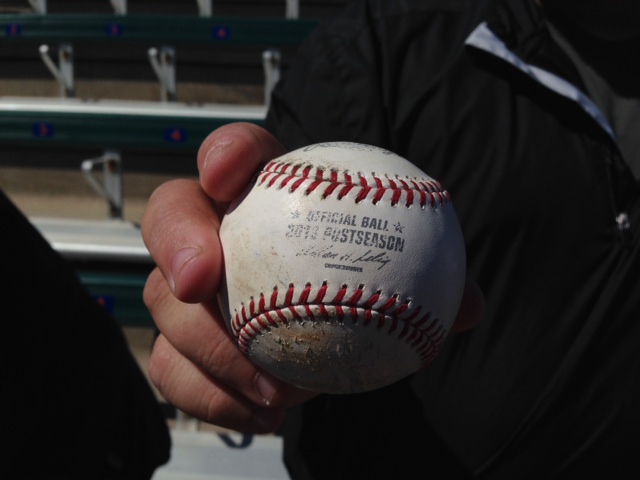 Yep, they were using leftover — and apparently well-used — 2013 playoff balls in a spring training game. Which, while 100% understandable and sensible, just strikes me as kind of neat and odd.
I'm going to assume that was the ball that Jarrod Saltalamacchia tagged Prince Fielder with on the flop play at third base in Game 6 of the ALCS.