This is not a Best Shape of His Life story, as it is clear that Angels manager Mike Scioscia's BSOHL was back when he was a major league ballplayer.  But he is doing a lot better this year:
Mike Scioscia looks great this spring. He says he lost 34 pounds, hoping to lose 60 in all. #Angels

— Bill Shaikin (@BillShaikin) February 26, 2014
Here's Mike Scioscia last week: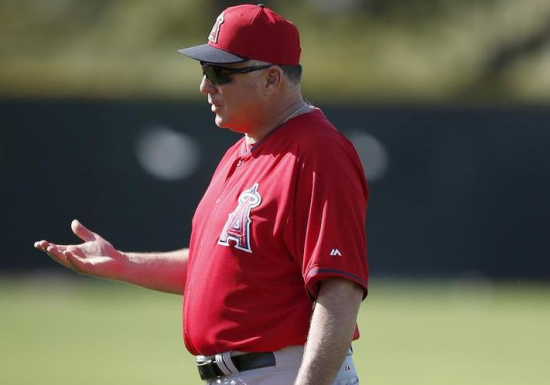 Here he was last year:
Good goin', Mike.