The East Coast was hit hard with a snowstorm today, but that didn't stop Blue Jays shortstop Jose Reyes from stepping outside to play catch. Check out this picture Reyes posted to his Instagram account this afternoon: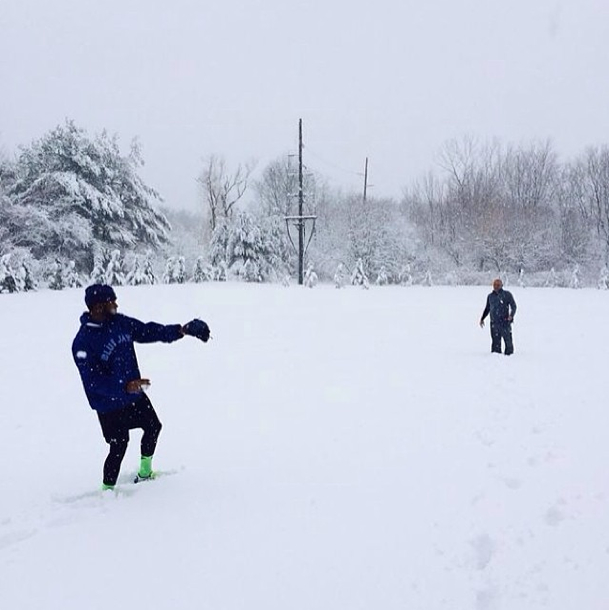 Now that's dedication.
This is a good time to remind you that pitchers and catchers report to Blue Jays' camp on February 16, which is two weeks from yesterday. The team's first full workout is on February 21. We're almost there.