Well, you can't unless the contract currently on it falls through. But I doubt you have the money anyway. You can go to Realtor.com and gawk at it however. Especially the Carlos Beltran-as-a-Met mural: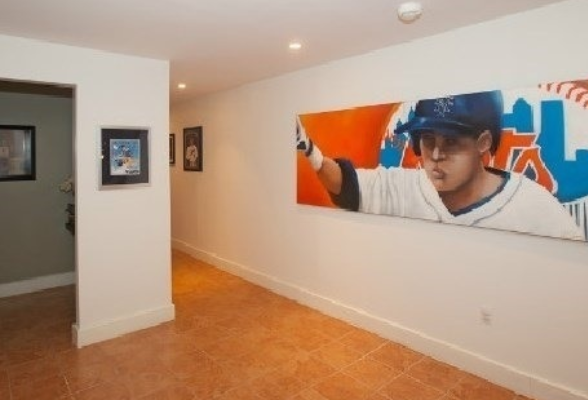 I'd probably keep that if I were the buyer. Maybe put a big Adam Wainwright mural on the opposite wall. Hard to say.
Anyway go check out his pad, which is selling for just under $5 million after sitting on the market for quite some time following his leaving the Mets. And yes, he's back in the New York area now, but I assume he's going to get something more convenient to the Bronx.