The second straight day of my kids being home from school because of dangerous wind chills has me getting fairly loopy. Especially given that there's not a ton of baseball news happening.
So I've been diving into Wikipedia, watching old episodes of "You Can't Do That on Television," listening to Atlanta Rhythm Section records and generally entering that zone where sociologists might be able to identify hermits and hoarders and other similarly afflicted people. Also: my annual depressive urge to completely drop out of society, get in my car and drive someplace where I can't be found by anyone has hit earlier than usual. Just a weird week.
Among the positives, however, I learned that the United States Army once had a general named Charles Bonesteel who wore an eyepatch. How did I get to 40 without knowing this? How did this man not either overthrow the government with a crack squad of evil commandos or die trying? His name was GENERAL BONESTEEL AND HE WORE AN EYEPATCH for cryin' out loud.
Something else I learned and, frankly, do not know how I hadn't heard it before given the sorts of people I talk to on the Internet: Guided by Voices leader Robert Pollard was an excellent college pitcher for Wright State University at one time. And he threw a no-hitter. This started making the rounds among my Internet friends this morning and it's fantastic: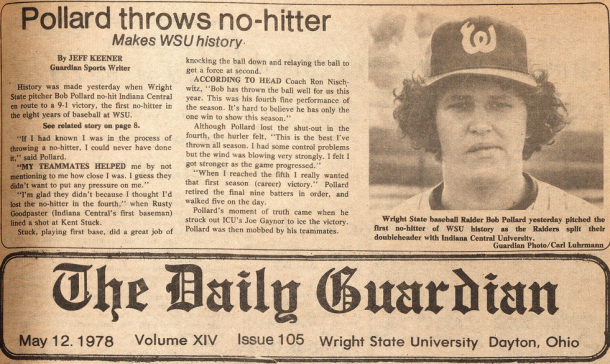 And here I thought "Hold on Hope" was the most beautiful thing he did.
(h/t to, like, 10 people who put this on my Facebook page today)