Via Susan Slusser of the San Francisco Chronicle:
Dallas Braden, the former A's left-hander who pitched the 19th perfect game in major-league history, told me today that he is retiring after failing to come back from multiple shoulder surgeries.
"There is nothing left in there, it's just a shredded mess," Braden told Slusser by phone on Tuesday. "I left my arm on the mound at the Coliseum, and I'm OK with that. … [That perfect game] will always define the one solid day of work I had and the fact that I got to share it with my grandmother, only a few people appreciate the magnitude of that. That was living the dream. … You have to face your mortality one day."
Braden mowed down 27 straight Rays batters on May 9, 2010, recording six strikeouts, seven groundball outs, 14 flyball outs and using 109 pitches. That moment produced these memorable images (via Getty):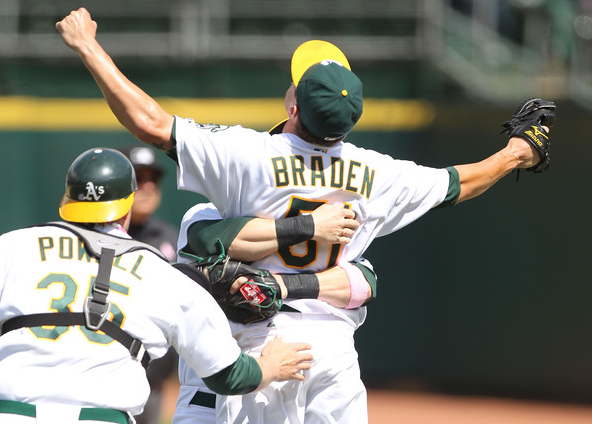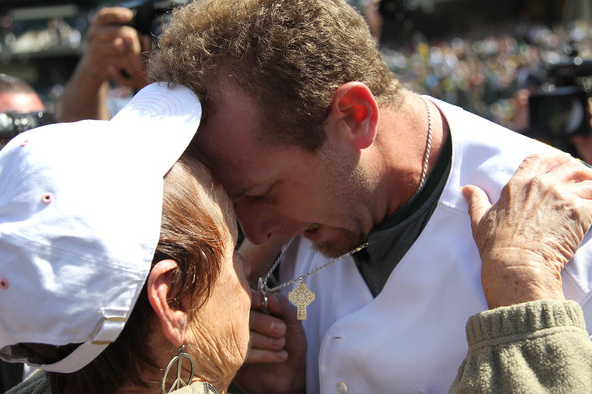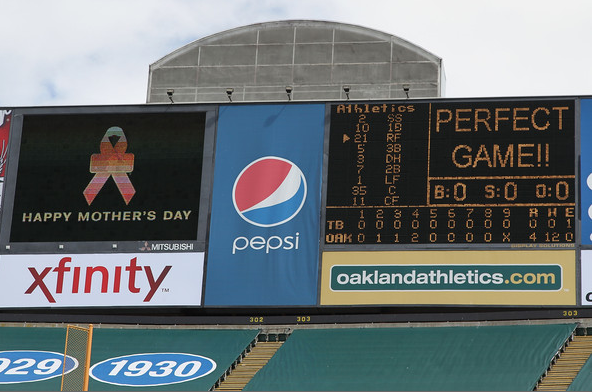 Braden pitched only 18 major league innings after that 2010 campaign and will call it quits at age 30 having made just 94 total appearances in the bigs. He finishes with a 4.16 career ERA and 1.325 career WHIP.