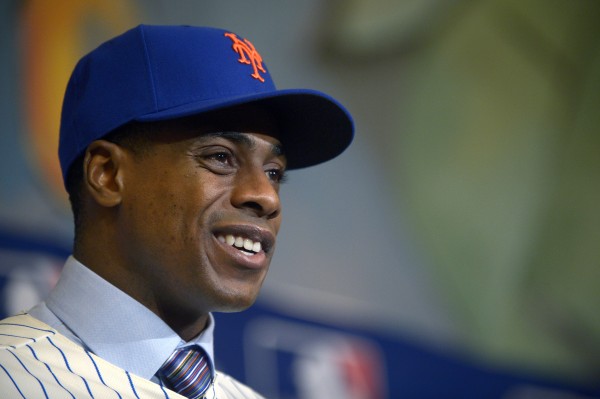 Curtis Granderson was just formally introduced as the newest New York Met. And, having just left the employ of the New York Yankees, lobbed a bomb that you know the tabloids are going to run with like crazy:
"A lot of people have told me real New Yorkers are Mets fans"
Granderson is smart and funny and knows what he's doing, and personally I think this is great fun. That won't stop it from angering some folks, I assume. And of course it should play well next Subway Series.
Welcome to Queens, Curtis.