Ernie Banks was given the Presidential Medal of Freedom by President Obama today. It's the nation's highest civilian honor. According to the White House, the award is given to individuals "who have made especially meritorious contributions to the security or national interests of the United States, to world peace, or to cultural or other significant public or private endeavors."
The moment of honor: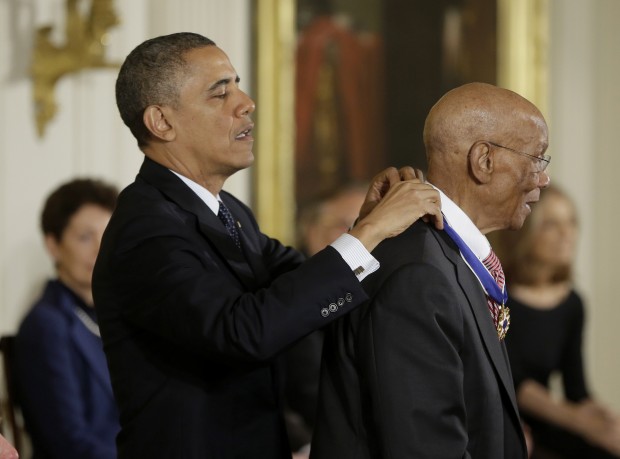 If I was the president I woulda given him two. As it was, Obama noted that, even though he was a White Sox fan, he always believed Banks when he claimed that, someday, the Cubs will win it all. Obama said  "That's serious belief." And it probably tells you all you need to know about the positive thinking and inspirational nature of Ernie Banks.
Banks joins Hank Aaron, Roberto Clemente, Joe DiMaggio, Stan Musial, Buck O'Neil, Frank Robinson, Jackie Robinson and Ted Williams as Medal of Freedom recipients from the game of baseball.