The Dodgers just released their promotional schedule for 2014. Tuesday, September 9th stuck out: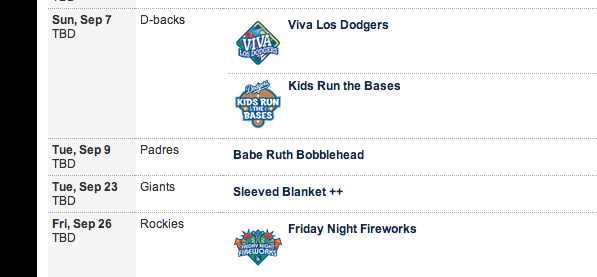 Babe Ruth bobblehead? On the Dodgers?
Well, technically it's legit. He was a base coach for the Dodgers for one year — 1938. He was hired because he was a popular draw. He was not asked to relay signs to base runners or do anything than show up in a uniform each day. Despite the Babe's desire to be a manager, he was specifically told that he would not be considered for the Dodgers' job if it opened up. Which it did after the 1938 season. They gave the gig to Leo Durocher. Ruth never worked in baseball again.
Pretty sad and pathetic post-script for the greatest baseball player who ever lived. But hey, at least the Dodgers get to profit off of him one last time.