BOSTON — The last time there was a World Series Game 6 at Fenway Park, this happened: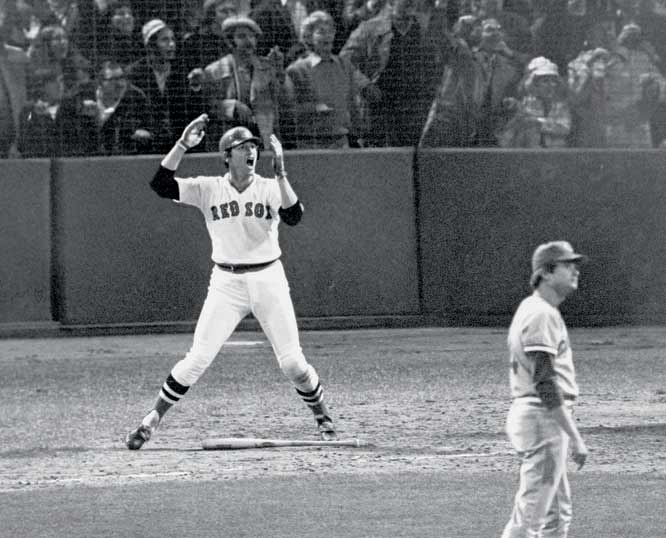 That man is back again. As is Luis Tiant, who went 2-0 in the 1975 World Series. Tonight they will throw out ceremonial first pitches. Very cool. And, for Boston fans anyway, maybe a Game 6 good luck charm. The less we talk about Game 7 of 1975 the better they'll like it.
In news of somewhat less-historic stature: Quincy, Massachusetts' own Dropkick Murphys will perform the National Anthem. They will also play "I'm Shipping Up To Boston" as part of the pre-game ceremonies.  I've found people's mileage varies wildly on the merits of the Murphys, but you can't say they aren't a part of recent Boston Red Sox lore.

Still: the Pixies are from Boston too. Just sayin'.