Are there differences between the Dodgers and the Cardinals? Sure. We've noted the little on-the-field dustups and have talked a lot about the whole "Best Fans in Baseball" thing.  It's been an amusing aside.
But even if you're critical of the Cardinals, you must admit that the notion that St. Louis represents some higher plane of dignified and respectful baseball (and that any reasonable people in St. Louis actually think this) is a silly caricature. Yes, there are examples of people who think that way, but they're outliers I assume. It's mostly a straw man used to beat up on Cardinals Nation. It's not a different brand or class of baseball in St. Louis. It's not a different brand or class of fan. They're like everyone else.
But I'll be damned if some people aren't still trying to push that narrative. To the point of couching it as something akin to a culture war. As an example I give you today's column from Bob Nightengale of USA Today. In which he talks to Stan Musial's grandson and both of them seem to agree that St. Louis Cardinals baseball is all that separates dignified society from invading hordes:
This isn't just about flying another pennant in their stadium – their fourth in 10 years – or having the opportunity to win their 12th World Series championship. It's about the responsibility of upholding tradition. It's for old-time baseball.
What follows is a bunch of quotes from Musial's grandson about how the game ought to be played and was played back when men were men and all of that.  Stan Musial's grandson is 32 years-old, by the way. What an expert on tradition and old-time baseball.
But what's even sillier are the examples Nightengale trots out to cast Cardinals baseball in a more dignified light:
They'd like to know if everything, even the crowd noise, have to be fake in Southern California. Do fans really have to be instructed when to scream as if they're a game-show audience? Can't anything on the scoreboard be shown besides fans acting crazy, dance contests, and kiss cams?
Yeah, none of that in St. Louis: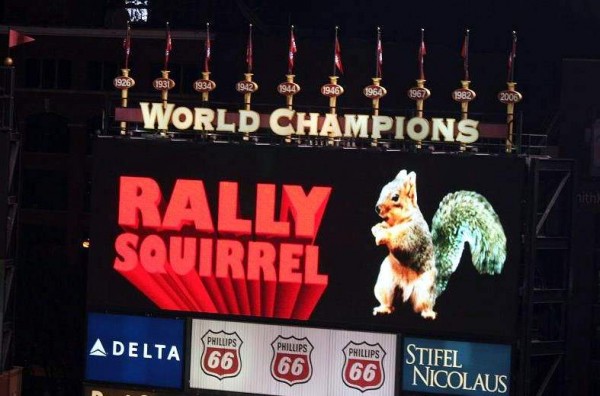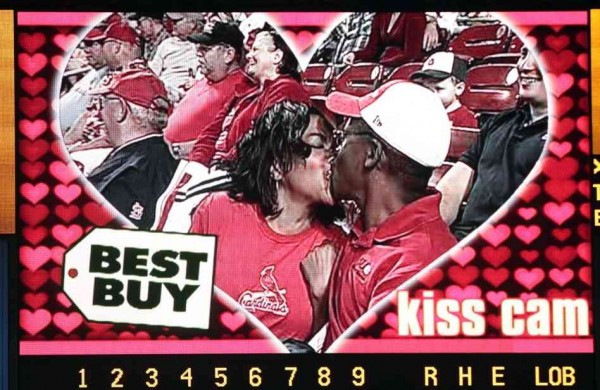 I'll grant that, I'm told anyway, that the Cardinals don't do much of the "LET'S MAKE SOME NOISE!" stuff. Which is a good thing.  But they clearly are not different or above most other parks when it comes to fun stuff. It isn't just stark videos of Bob Gibson threatening people to behave lest he put a pitch in their ear.
Again, none of this is to criticize Cardinals fans. They're like anyone else. And like anyone else, they have some people in their ranks that make you want to roll your eyes.  But for the most part they're just baseball fans.
But the media narrative of a Dodgers-Cardinals culture war is beyond played out by now, to the point where it is becoming both ridiculous and, with this column, totally counterfactual. Enough already.