While most commenters on my anti-Chief Wahoo posts forcefully assert that "no one cares" about racially offensive logos like the one used by the Indians, The National Congress of American Indians (and many other Native American individuals and groups) does.  To help raise awareness of how offensive Chief Wahoo is, the NCAI has created a poster to put the matter into pretty sharp relief: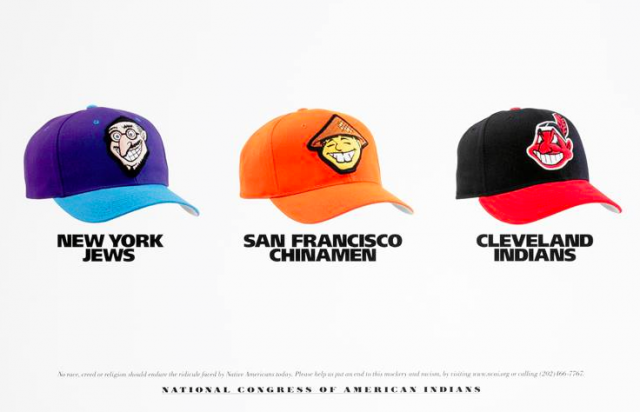 You'd never dare argue that either of the first two are cool. You only argue that the third one is because it's been around a long time and, if you take issue with it, you feel like you're losing something. That's somewhat understandable, but I would hope you'd realize that you'd not lose anything worth a damn. Rather, you'd be losing something that is best lost to history.
But by all means, if you believe that the first two caps are totally cool, I'll arrange to have one made and we can wear it around various neighborhoods of my choosing. We'll see how you do.
(thanks to King Kaufman for the heads up)