Pirates: you know I got your back. You know that, like everyone else who isn't a Cardinals fan, I'm rooting for you to beat the Cardinals. I think the odds are long that you will, but I'd love to see it.  But we do have a problem.
You gotta cut this out: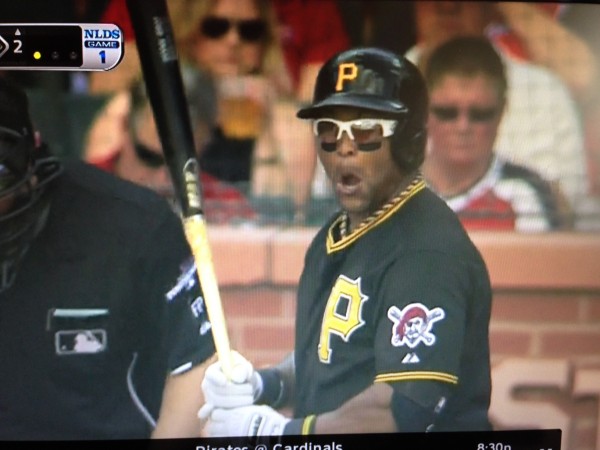 The black solids are for spring training and batting practice. Not for a team that wants to look like it belongs. You look good in white. You look good in gray. You look extra-good in those sweet 70s throwbacks you wear on Sundays. But his black top with white/gray pants thing is an abomination.
And don't get too smug, you other teams. The same goes for every one of you wearing these solid jerseys as opposed to white and gray. Braves blue, Rays blue, forget it. I suppose the A's can wear their gold because the A's have always been like that weird sibling you simply can't reason with so we've stopped trying, but the rest of you need to cut it out.
It's the playoffs. It's the fancy dinner of the baseball season. Try to look your best. Right now you look like the USFL or something.
And yes, get off my lawn.