Not many retiring ballplayers get special recognition by Major League Baseball. I didn't see Carlos Lee and Scott Proctor getting this treatment. But Mariano Rivera is a special case. Here's the ad which will run in Thursday's USA Today, New York Daily News, New York Post andMetro NY: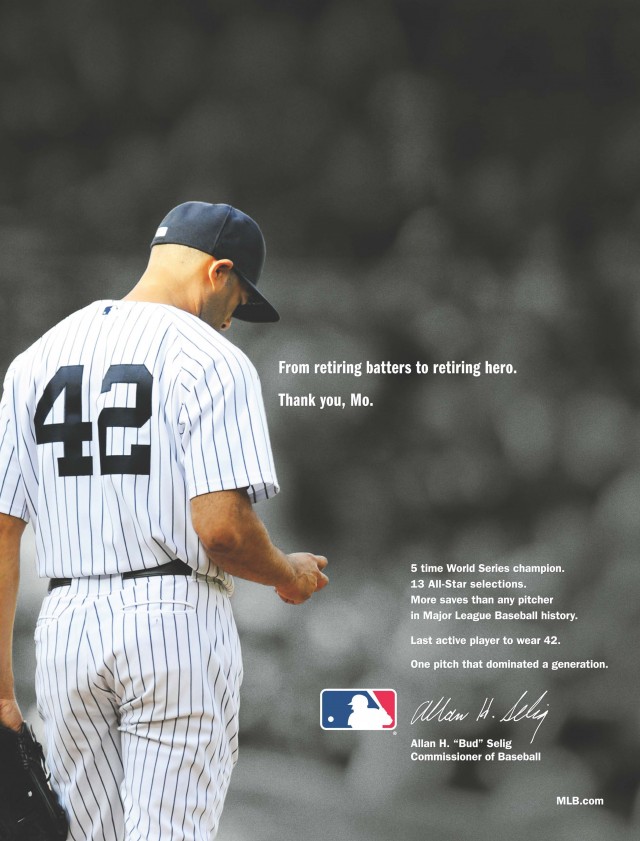 And here's a video tribute produced by MLB Video.
OK, maybe Miguel Cairo got this treatment. I seem to remember something like that for Miguel Cairo. I'm too busy to check, though.