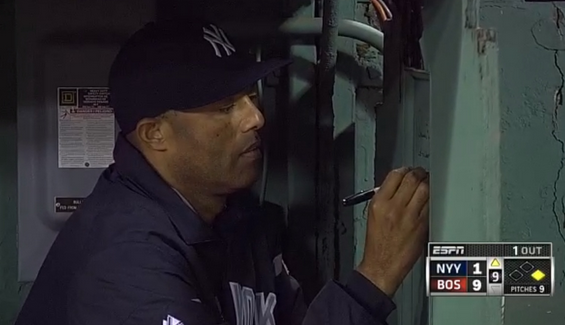 Last night Mariano Rivera played his last game at Fenway Park. While the game itself wasn't very memorable, the message he left in the visitor's bullpen  during the ninth inning was:
Picture of Mariano's message in bullpen at Fenway / Foto del mensaje dejado por Mariano en bullpen en Fenway pic.twitter.com/1fQE3O5doe

— Marly~ESPN Deportes (@MarlyRiveraESPN) September 16, 2013
Pretty cool. Pretty classy.