This is … unsettling.
Sammy Sosa en @tvnpanama pic.twitter.com/P3WpO9FeZM

— Nairobi Dacosta (@NairobiDacosta) September 10, 2013
In case you forgot, Sosa once looked like this: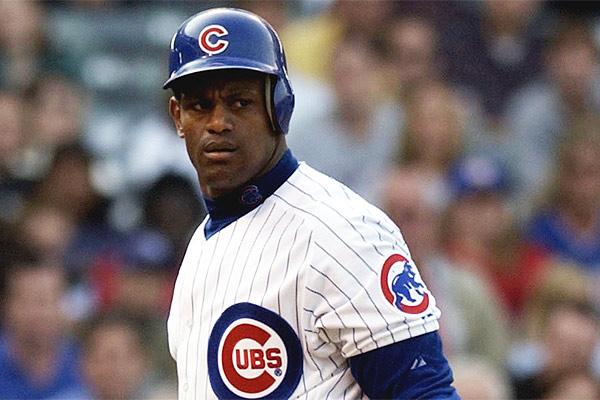 This does sort of make me feel better about something, though.  I've told this story before, but I'll tell it again. It's about how I once thought people routinely got race-change surgery.
Now, in my defense, I was very, very young, but it went down like this: one day, when I was very young, I was trading baseball cards with a friend and a George Scott card was sitting on top of a Graig Nettles card and I matched the wrong name with the wrong picture. So, in my mind, I assumed that Graig Nettles was black (I really only listened to games on the radio then).
Flash forward to the 1981 World Series. Nettles made a play at third base and the camera pulled in on a closeup. I was shocked to see this white man and I told my dad, who was sitting nearby, of my confusion. He told me that Nettles "used to be black" until he "had the surgery." I had no idea that he was pulling my chain and continued to believe that people had race-change surgery for a good while after that. Eventually I said something about that in front of my dad and he was flabbergasted, remembered his weird joke and set me straight.
But now Sosa is apparently doing it, so vindication for dumbass eight year-old me.