Here's something you don't see every day. The Phillies trailed the Cubs 5-1 in the top of the sixth inning, but were threatening with runners on first and second and Chase Utley at the dish against starter Jeff Samardzija. Utley laced a line drive into right-center, scoring both runners on a triple. That wasn't the most interesting part, though.
Upon close examination, the ball Utley hit into the gap knocked another long-lost baseball out of the ivy, closer to center fielder Junior Lake. Lake was not confused by the odd occurrence, however, reaching for the ball further away and getting it back into the infield as quickly as he could.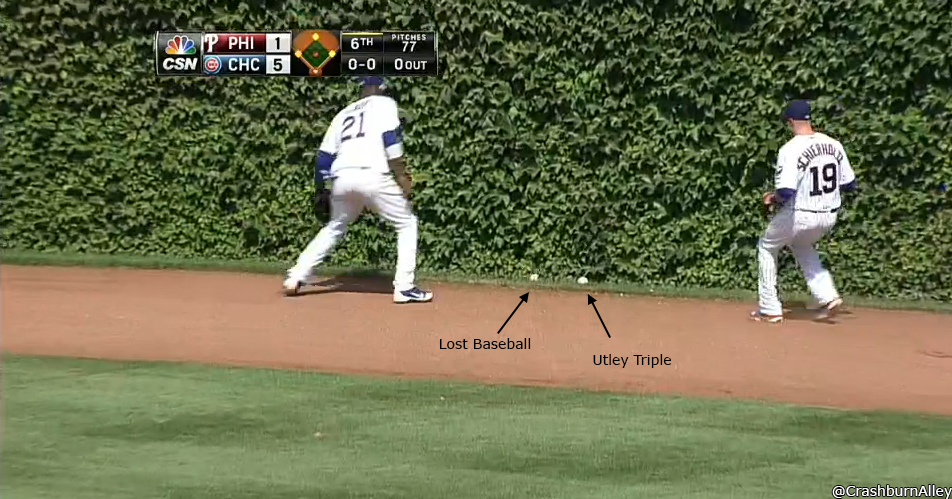 Utley's two-run triple was part of a four-run rally in the sixth and the Phillies eventually went on to win 6-5 in Ryne Sandberg's return to Wrigley Field as a newly-minted manager.