Walkoff walks are pretty rare. Walkoff walks on a ball four that are this close are rarer still:
[mlbvideo id="29900957″ width="400″ height="224″ /]
If you look at the pitch plot of it, the ball was right on the corner. Like, RIGHT on the line: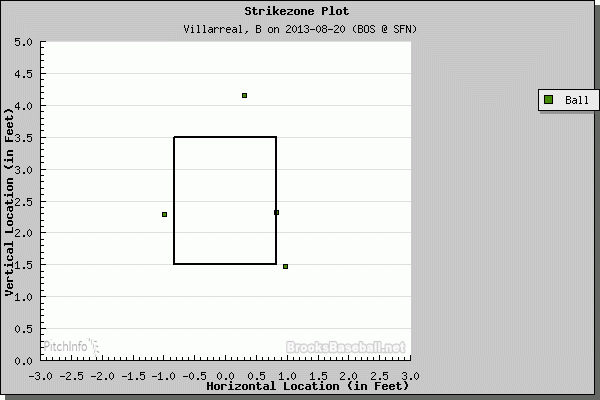 Obviously, those calls can go either way and often do. But how often do you see an ump that unforgiving to the pitcher in a 3-0 count with the ballgame on the line, be it in a walkoff walk situation or just a high-leverage, runners-on-base situation? Not saying it was the wrong call or egregiously bad or whatever. I just can't remember seeing that.
Meanwhile, the Red Sox are seeming sluggish, losers of six of ten and now find themselves tied for first with Tampa Bay, albeit two back in the loss column.