I woke up Sunday morning to see an interesting tweet from Buster Olney:
Bartolo Colon is 40 years old and got the win in the 1998 ASG–which is why a whole lot of people in the game wonder if he's cheating,again.

— Buster Olney (@Buster_ESPN) July 28, 2013
It struck me funny. Because when I think about Bartolo Colon and PEDs I don't feel it necessary to go back to the 1998 All-Star Game to do it. I certainly don't need to use the 1998 All-Star Game as a proxy for his greatness. Heck, in 1998 Colon was selected for the game by his own manager, Mike Hargrove. He was the fourth pitcher in for the American League, he pitched like crap for an inning and got the win in what was essentially a vulture job. It was like a lot of All-Star Games that way and it said almost nothing about Colon's quality. It said zero about PEDs.
But that's not really what Olney is saying, of course. He's not actually saying anything about that All-Star Game. He's saying "Bartolo Colon was a good pitcher in 1998 and now, 15 years later and after some bumpy years with time off, he's a good pitcher again. And that is the basis for PED suspicion."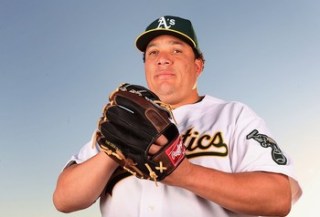 But no matter which of those interpretations you subscribe to, I feel the sentiment illustrates a pretty big problem with the PEDs discourse. A problem which explains why a lot of guys who don't take PEDs have been unfairly suspected in the past and will be unfairly suspected in the future: the assumption that "Anomalous performance = PED use."
To be clear: I don't think Bartolo Colon is in the "unfairly suspected" camp. The guy was suspended for PED use last season and he's caught up in the Biogenesis stuff. I don't know if he's using this season, but to the extent people are suspecting Colon right now, it isn't unfair. Dude just got busted doing it. We're naive if we don't, at the very least, look askance.
But even if the anomalous performance/recent use distinction may be splitting hairs with Bartolo Colon, it does matter in a larger sense.
What happens if we treat any player who has an odd, late career bump — or who does anything else unusual in the game — as a PED user? Should "a whole lot of people in the game" treat all players who do well at 40 after some time in the wilderness as PED users? How about guys who start hitting home runs when we may not expect it? Them too? Actually, we already do this too much. Just ask Chris Davis. Ask Jose Bautista. Ask the next guy who has a half-season's power surge.
The example we're setting by couching suspicion of Barolo Colon in his anomalous performance instead of the far better reasons for suspicion of him encourages us to play those lazy games — and other lazy games — with other players. We disproportionately accuse power hitters even though far more punch-and-judy guys and pitchers have tested positive for PEDs. We accuse players of PED use because of their physique or acne or temper or who their teammates happen to be. If history has shown us anything, it has shown us that if we create that sort of discourse with respect to one guy, we'll use it with respect to others.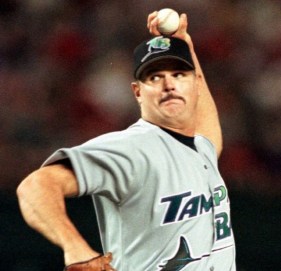 You may say "well, that's where we are." But I don't want to live in a world where everything that happens which is somewhat unusual is looked upon as fraudulent and bad. I want to cheer when some career minor leaguer finally figures something out, however late. I want to enjoy it when some tomato can reliever quits baseball, goes back to coaching high schoolers and then has some weird unexpected fluky run. I want to be happy for a guy whose life was turned upside down and found himself hitting in the Mexican League only to come back to the U.S. to find a niche. I want former All-Stars who we all thought were toast to come back and put together one last All-Star season.
What I don't want is to get into some lazy form of thinking where anything odd is chalked up to PED use. That's unfair and soul killing. To be suspicious of a player we need more than that or else we take all that is joyful and wondrous out of the game of baseball.
In Bartolo Colon's case we happen to have more than that so we need not engage in these sort of cute, factoid-based accusations about the 1998 All-Star Game. We can and should simply say "people in the game suspect Colon because he took PEDs less than a year ago and is mentioned prominently in the Biogenesis documents."
Baseball writers are in the business of crafting narratives. Fans inevitably adopt these narratives. The writers, therefore, either directly or indirectly, write baseball history. So when a well-known and well-respected baseball commentator like Buster Olney cites that 1998 All-Star game, or cites the mere fact that Colon is pitching well at 40 as evidence of PEDs, he encourages fans to do the same. And, by extension, to be suspicious of any anomalous performance. That's wrong and unfair. Not to Bartolo Colon, but to the next guy who does something that, until a few years ago, we thought was pretty cool.