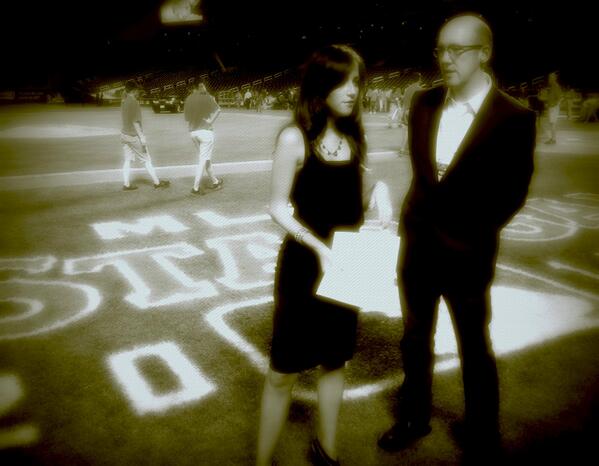 Kay Adams and I were on the field after the All-Star Game ended last night, recapping the action. Pitching. Defense. Harvey plunking Cano and, of course, the wonder and glory that is Mariano Rivera.
Not seen: just to our right was Ken Rosenthal and Jon Paul Morosi doing their own video standup. I believe that our production was prettier and smarter than theirs was. And Kay added some good stuff to it herself.
Note: fancy photograph taken by HBT Daily's crackerjack co-producer, Mary-Margaret. The fancy effects were added by Kay as she rode home on the 7 train last night. Anyone think we should do the next video art house-style?