This is my first All-Star Game but reporters I spoke with said that, by far, the players are far more accessible this year than they have been at All-Star Games past. Just saw a good example of this down on the field as the AL Players were coming out for warmups.
Here are Max Scherzer and Mike Trout signing autographs for troops who are here to participate in pregame ceremonies: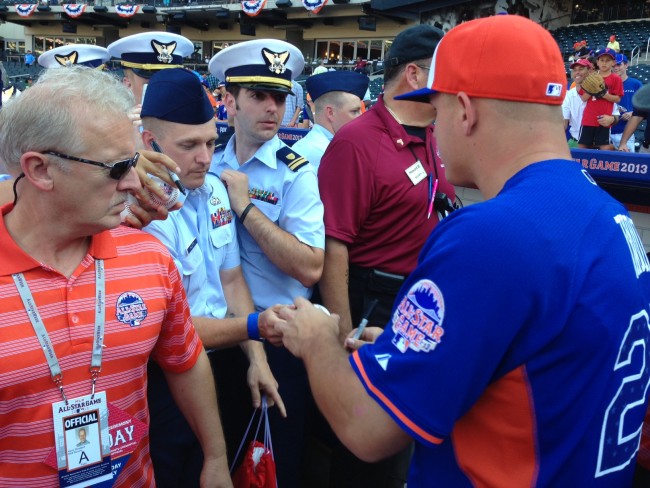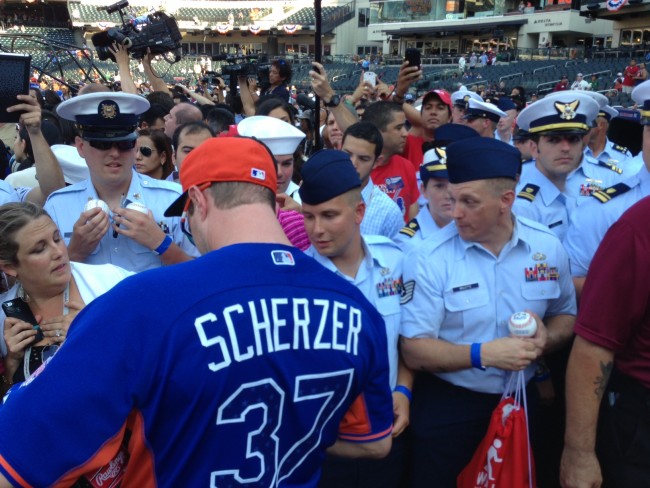 This wasn't one of those orchestrated deals where players appear to have been told to go do things for the troops. They are just walking back and forth from the clubhouse to the field, past throngs of fans hanging over the rails, the reporters and the assembled hoi polloy. Because they have places to be they obviously can't stop for everyone. But most of the players — not just Trout and Scherzer — are stopping for the troops. Who, by the way, are over the moon each time one stops.
The vibe here is so friendly. So relaxed. I've sort of complained that everyone keeps saying "I'm just happy to be here." But really, they all appear very happy to be here.