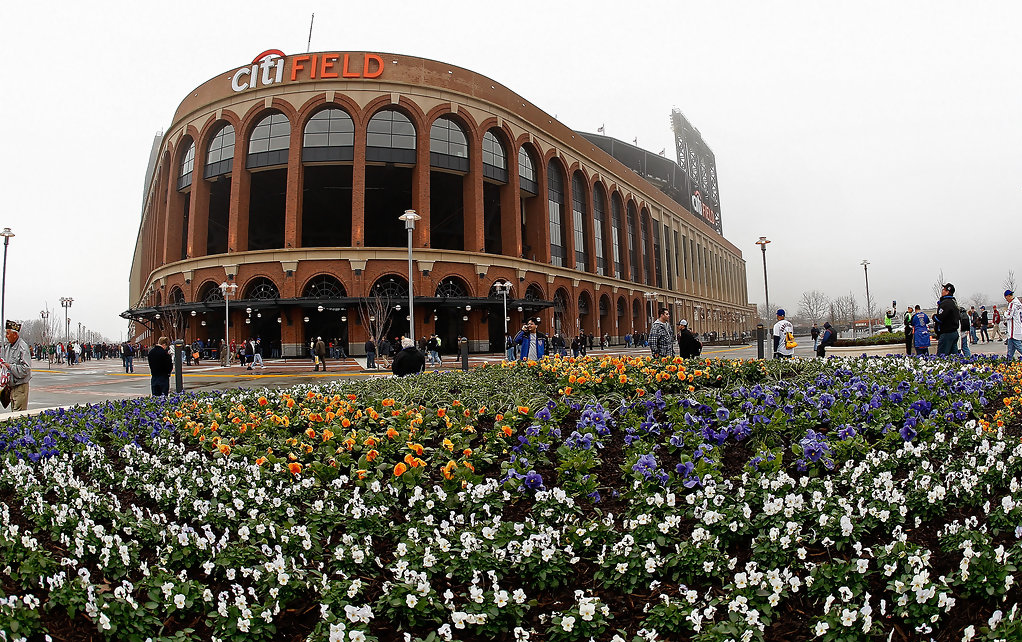 The 2013 All-Star Week festivities get underway this afternoon with the Futures Game — a showcase of some of the best prospects in baseball, pitting U.S.-born players against those from around the world. First pitch is scheduled for 2 p.m. ET at New York's Citi Field. The game will be broadcast on ESPN 2.
   TEAM USA                         TEAM WORLD
CF Billy Hamilton, CIN           LF Reymond Fuentes, SD
2B Delino DeShields Jr., HOU     2B Arismendy Alcantara, CHC
RF George Springer, HOU          SS Xander Bogaerts, BOS
1B C.J. Cron, LAA                3B Miguel Sano, MIN
3B Matt Davidson, ARI            RF Henry Urrutia, BAL
LF Joc Pederson, LAD             1B Jordan Lennerton, DET
DH Christian Yelich, MIA         CF Gregory Polanco, PIT
SS Addison Russell, OAK          DH Maikel Franco, PHI
C Austin Hedges, SD              C A.J. Jimenez, TOR

SP Noah Syndergaard, NYM         SP Rafael Montero, NYM
One of the best sights to see during All-Star Week is Futures Game batting practice. The kids aren't used to the big stadium, the big crowd and the throngs of media, so they each try to put on a show when they step in. Miguel Sano, the Twins' powerful rising star, apparently lived up to the hype earlier this morning.