I thought Matt Harvey was the only ballplayer posing nude for that ESPN Body Issue, but Old Gator pointed out to me that Giancarlo Stanton is as well. He's kinda got an Aquaman thing going here: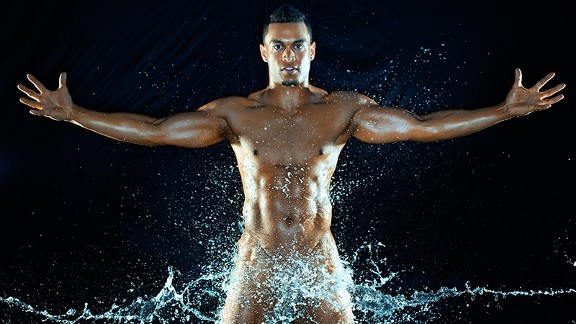 In other news, we need more day games.
If you're curious how he maintains that bod of his, go read his interview here. It's surprisingly simple. Except he leaves out the genetics part.