Via Marc Normandin of SB Nation, we've learned today that Alex Rodriguez is on Twitter: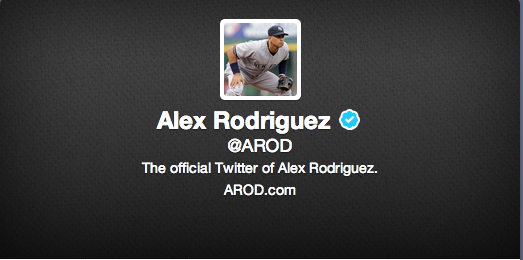 Of course he's in all-caps.
His feed is pretty boring right now. Training updates and the like. Which I'm sure the New York tabloids will spin into "A-Rod even underachieves at being history's greatest monster" or something.