Today I received a box: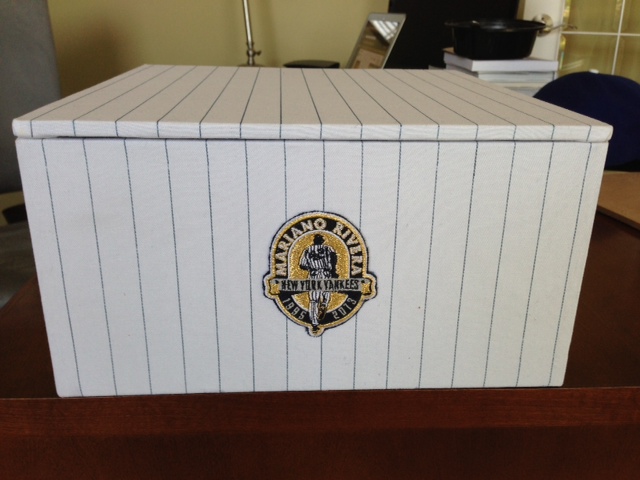 Inside that box was a cap: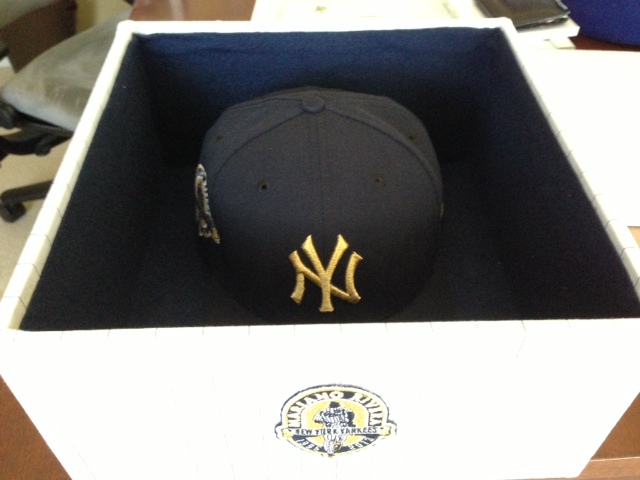 On the side of that cap was a Mariano Rivera commemorative patch:
Then, for the first and last time in my life, I put on a Yankees cap.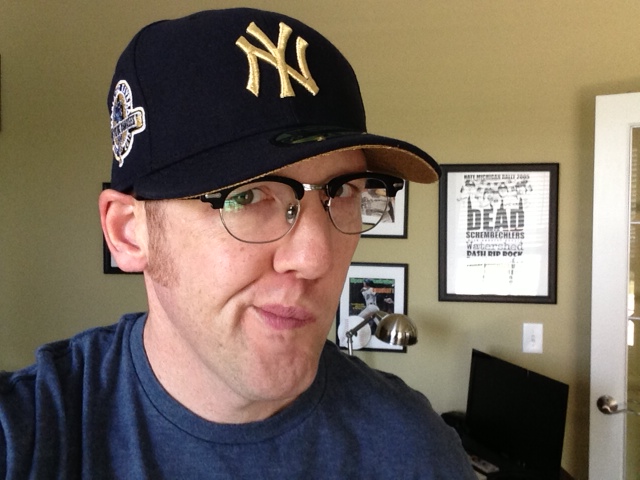 These caps are actually pretty cool if Yankees stuff doesn't bug you. The logo is gold. The patch itself is kinda neat. New Era will make them available to the general public next week. The box, however, won't be available in stores. I'll probably put baseball cards in mine. I have no idea if the Yankees will actually wear them at any time this year, but it'd be cool if they did.
Darren Rovell of ESPN posted this pic of a cap he's apparently received or at least been made privy to. It has the Rivera logo taking the place of the NY. Which seems odd. I can tell you, though, the cap I have sitting right next to me has a regular — albeit gold — interlocking NY on it.