Michael Clair at Old Time Family Baseball found a gem. The Man of Steel was once an interim Little League Manager. A bad one: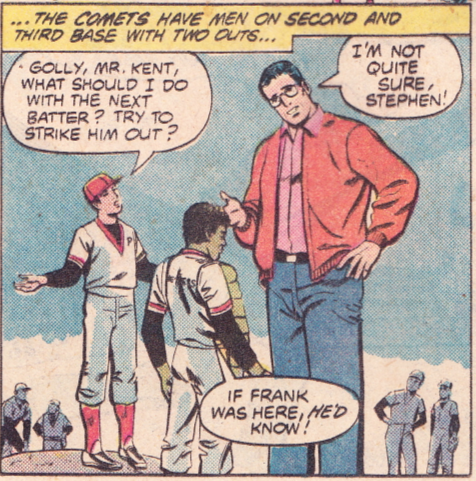 Thing is, his advice ends up being better than the real manager's advice, which is to issue an intentional walk. The real manager, by the way, happened to be a Hall of Fame Negro Leagues player. If you have a super-human alien and a baseball immortal being this awfully wrong, perhaps we ought to take it a bit easy on the Eric Wedges and Ned Yosts of the world?
Anyway, to see how it all played out, go check out Old Time Family Baseball.