The details of the Dodgers-Dbacks melee last night are here. Here are some pretty good pictures from it from the Associated Press, however.
A pre-plunking Puig: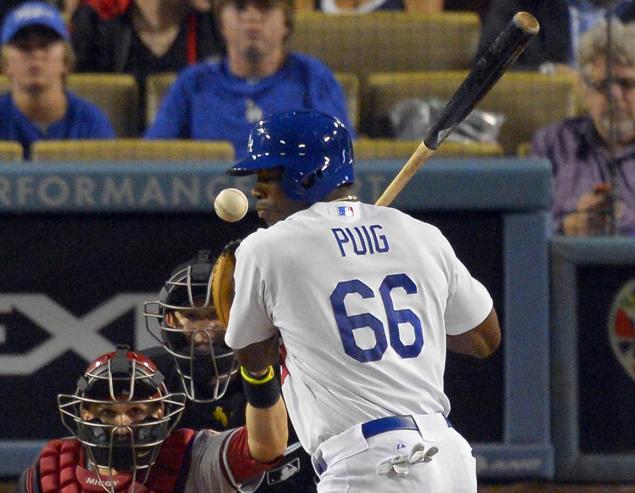 Zack Greinke, using his previously-broken shoulder to protect his much more valuable head. And likely thinking "why was I not ejected after I threw at Miguel Montero? And why did my manager send me up to bat this inning when I was not going to pitch the next inning?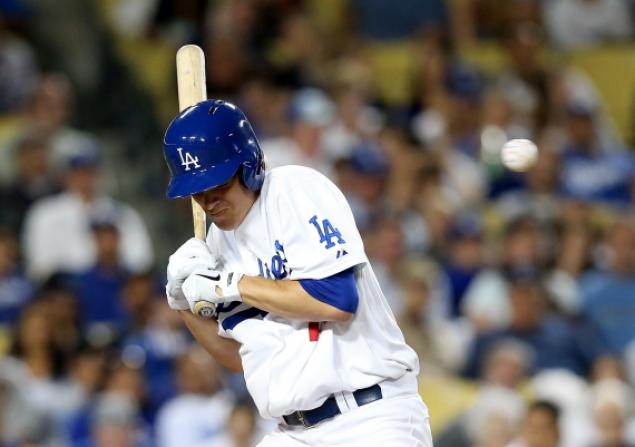 I look at Don Mattingly and Alan Trammell scuffling and I feel like we need more of those Jack Lemmon-Walter Matthau movies. "Grumpy Old Coaches" or something: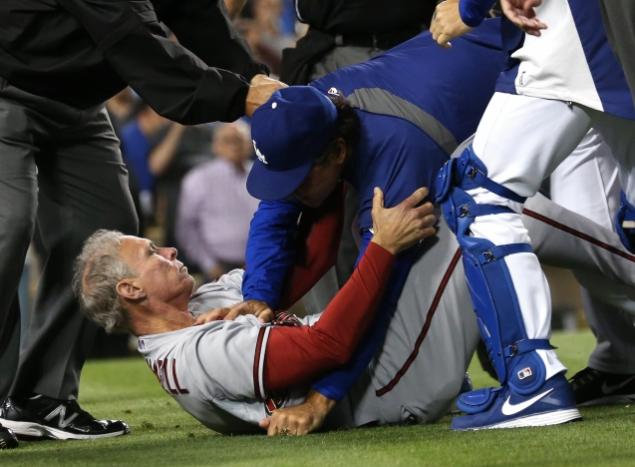 McGwire, telling Kirk Gibson what he thinks of his grit, probably. I kinda hope Gibson held up a clipping from the 1988 World Series and said "scoreboard."