UPDATE: Las Vegas police issued the following statement:
The Las Vegas Metropolitan Police Department is currently investigating a Sexual Assault case.  Jose Conseco [sic] has been named as the suspect in this investigation.  At this time no charges have been filed and our investigation remains ongoing.  Per department policy neither victim information or investigation details are available for release.
==========
I ceased being amused by Jose Canseco's (and Jose Canseco's publicist's) Twitter feed a long time ago, but his tweets this afternoon went beyond the usual stupidity into something potentially far more serious.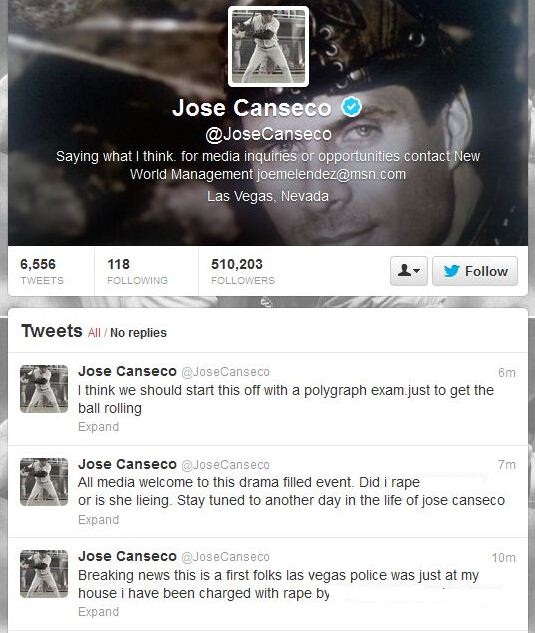 Thanks to Michael Rand of the Minneapolis Star Tribune for taking a screen shot of the tweets before Canseco deleted them (the alleged accuser's name has been redacted). Even after deleting those three posts Canseco continued to tweet more about the subject, including the woman's name and phone number.
If nothing else, can we stop pretending that Canseco is amusing or funny now, please?