Bryce Harper needed 11 stitches and, I assume, smelling salts, after running into the fence at Dodger Stadium Monday night.  But is he gonne change?
I will keep playing this game hard for the rest of my life even if it kills me! Ill never stop! #RespectTheGame

— Bryce Harper (@Bharper3407) May 14, 2013
Nope. And Bryce, that's exactly what we're all afraid of, dude. Indeed, that tweet reminds me of this thing, from one of my favorite books ever: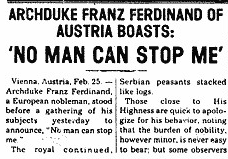 Tim Brown of Yahoo! Has a story about Harper's reckless abandon today. It's a good read, and generally I agree with Brown's take: hey, it's Harper's body and if he wants to destroy it running into walls, who are we to hate on him for it?
But I'll also admit to no small amount of Harper fanboyism and because of that I'd really, really like to not see him break down before he's 35.