Maybe it was purely by accident, and maybe it didn't help a bit — judging by his pitching line it didn't anyway — but reader Big Leagues sends along a couple of screen captures from last night's Dodgers-Rockies game which seems to show Ted Lilly opportunistically applying pine tar to his pitching hand after picking up a broken bat: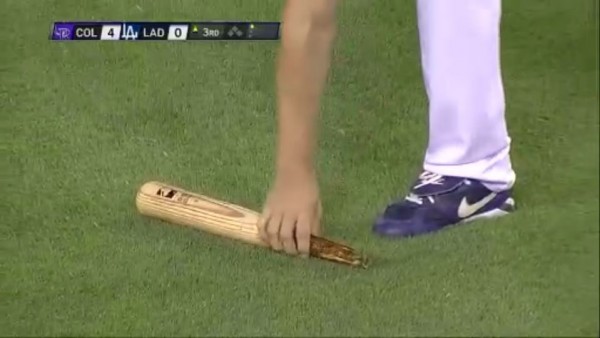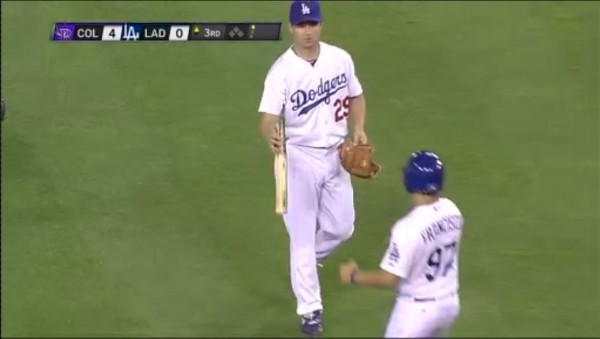 I mean, he's not totally brazen about it, but he had that whole bat barrel to grab and still grabbed the part with the pine tar.
Hmm.
UPDATE: Yes, as many have pointed out, Lilly is a left-hander, so he's not grabbing the pine tar with his pitching hand. Which means the only possible explanation is that, in addition to being really sly here, he's a MASTER OF DECEPTION.