This is one of those things that is so scary looking precisely because it almost looks fake. But it's real: Kelly Nash (Twitter handle, Instagram page), who covers the Tampa Bay Rays for Fox Sun Sports, took a picture of herself in the Green Monster seats before the Rays Astros-Red Sox game on Saturday. And in it she captured a batting practice home run almost crushing her head: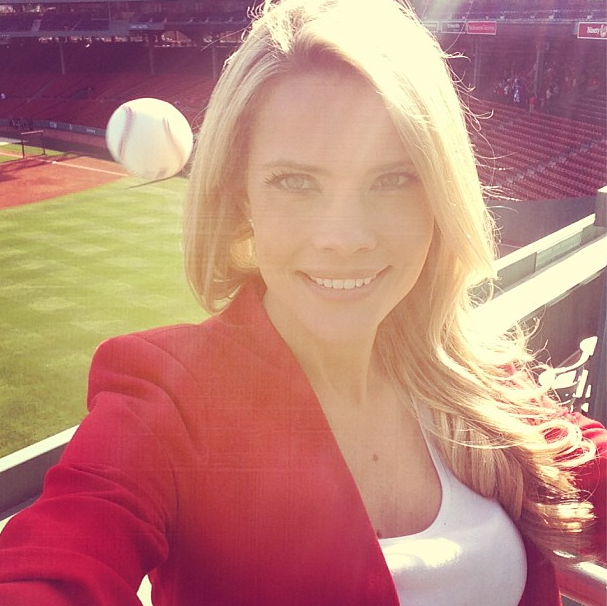 Her full story about the shot can be read here.
People who try to Photoshop fake ones like that never do such a good job.  But this one is real, as the interplay with witnesses and others on her Twitter feed make clear.
Glad you lived to tell the tale, Kelly. And share the photo.